There is nothing like having the whole family together on a reunion or getaway. It's an opportunity to reconnect with the family, have a lot of fun, celebrate an event and learn more about your family heritage. Not sure of the perfect place to host a large family reunion? We've rounded up some of the best places to have a family reunion event:
*Disclosure: This post may contain affiliate links, which means we may receive a commission if you click a link and purchase something that we have recommended. Please check out our disclosure policy for more details. Thank you for your support!
Best Places to Have a Family Reunion
1. Restaurants
Restaurants are often a first choice when it comes to special events, and for a good reason too. There is no better way to celebrate with your family than over a delicious meal and great drinks in a beautiful setting. Many restaurants have options for a large group and you can even make reservations for a private dining room or book the entire restaurant. The restaurant option is best for a short and cozy family reunion.
2. Campgrounds
A campground is one of the best family reunion spots and offers opportunities for great family fun. Campgrounds provide different accommodation and campsite options to suit your family's needs.
You will also find modern amenities like swimming pools, bike rentals, and restrooms to make your stay comfortable. Make sure you research beforehand so that you go for a campground that offers group camping. 
3. Farm/Ranch
A farm/ranch is almost similar to campgrounds, with an idyllic environment, laidback setting, and family vibe. It may not be as luxurious as a hotel or resort, but your family will enjoy this adventure together. You can enjoy many activities on a ranch, like horseback riding, fishing, and nature tours. A family reunion on a farm is the best time for everyone to cook together from handpicked ingredients and share old stories about family history.
4. Lakes
Lakes are one of the best places for a family reunion, especially in the summer months. You and your family will have opportunities for fun outdoor activities like swimming, kayaking, fishing, camping, and paddleboarding. Many lakes are perfect for all kinds of vacations and events, including Lake Michigan, Lake Tahoe, and Crater Lake.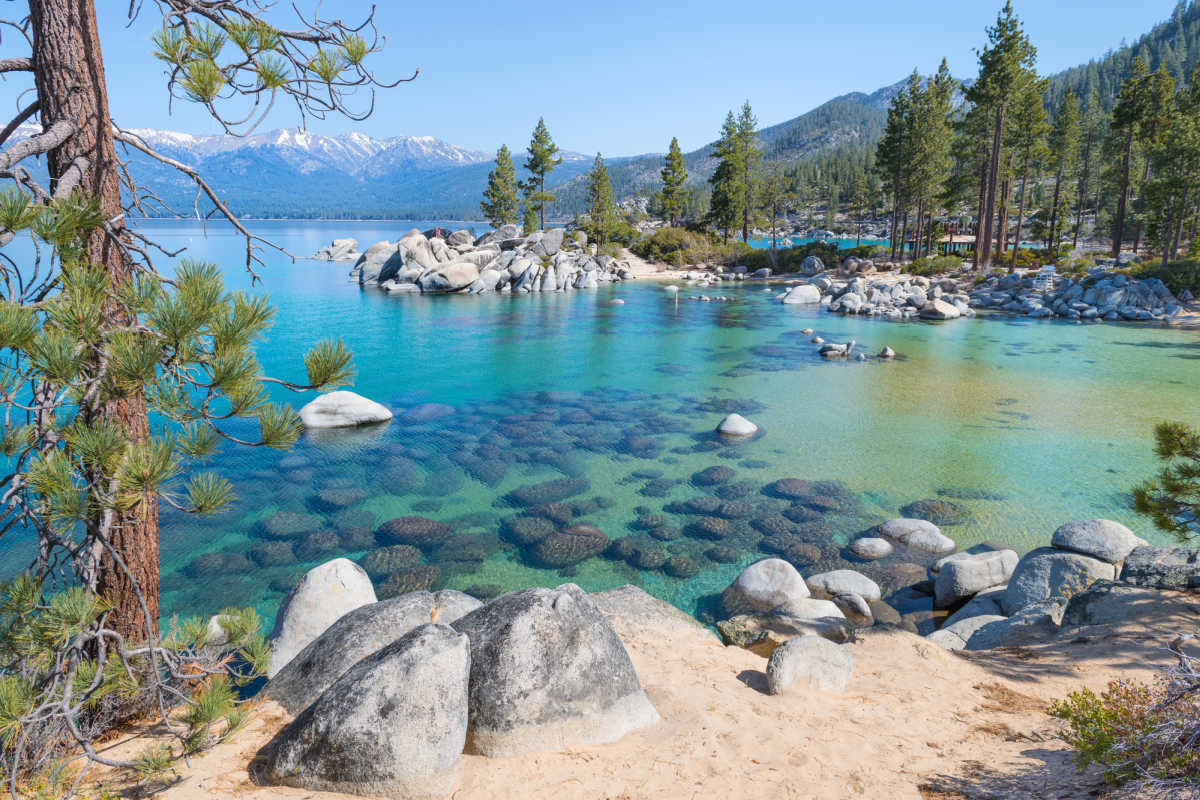 5. National parks
National parks are one of the best places to have a family reunion, especially because you get access to the many amenities the park offers. There are also a lot of options to pick from! The United States, for example, has more than 400 national sites and 6,800 state parks across the country. Some popular parks that are perfect for large families include Acadia National Park, Grand Teton National Park, Great Smoky Mountains National Park, and Yellowstone National Park.
Most national parks provide opportunities for sightseeing, hiking, rock climbing, picnicking, and camping. The beautiful and natural surroundings in parks also make a perfect backdrop to elicit family bonding.
6. Resorts
Taking your family to an all-inclusive resort can be an excellent idea because it offers the chance to get the vacation vibe while on your reunion. You don't need to make a lot of effort to plan meals, meeting spaces, and fun activities since most resorts already offer that.
Resorts are also great if you want a venue option that offers overnight lodging. All you need is to make a budget, find a resort that fits your budget and inform your family of the plans. Some of the best family reunion resorts you can consider if you have a generous budget include Kiawah Island Golf Resort, Jackson Hole Mountain, and Big Cedar Lodge. 
7. Vacation Rentals
A large vacation rental can also be a perfect venue for family reunion trips. This is especially a great idea if you are looking for a getaway opportunity that lasts a few days or weeks. Vacation rentals come with in-home amenities like a kitchen, washer, fridge, etc., thus saving you costs in the long run.
Also, the cost of a vacation rental will be way below what the entire house will pay for individual hotels, so it's a budget-friendly option. You can use apps like VRBO and Booking.com to find affordable vacation rentals close to you. 
8. Ski Resorts
If ice skating, cross-country skiing, and other fun winter activities will excite your family, we recommend a ski resort as a venue for your family reunion. Ski resorts often have condo-style accommodation opportunities that help the family spread out in the same location.
There are also opportunities for many recreational activities like hiking, skiing, biking, snowboarding, fishing, and many more. You will also find on-site restaurants and close-by dining options, so you don't need to worry about food. Although ski resorts are best for winter vacations, they can also be good for summer vacations. 
9. Backyard
If you have a family member with a large house and backyard, consider using it as a venue for your family gathering. This is a budget-friendly idea because it eliminates the need to look for a venue.
You may however need to set up the backyard to look like an actual event venue, so find some props, rent some chairs and tents, and remember to have a Plan B in case of unforeseen weather conditions. 
10. Gathering Halls
Gathering halls are perfect for special events like family reunions. You can choose an event center at a strategic location so that most family members can quickly get to the place. You can organize different games and activities in this venue, including fashion shows, bingo, talent shows, trivia, etc.
11. Hotels
The best thing about using hotels for your family reunion is that you get access to several amenities like an outdoor pool, lounge area, refrigerator, on-site dining room, bars, ballroom, and so on. Hotels also save you the stress of looking for lodging options for family members traveling from distant places.
Another advantage of hotels is that you will likely get discounts for a banquet if you book a block of hotel rooms. You can get up to a 20% discount, saving your family money in the long run. Hotels also often have an event center or conference hall you can use for family games and activities. Also, if you will be using a hotel, make sure to ask about the amenities and activities the hotel offers before you make reservations.
12. Bed and Breakfast
Like hotels, you can also consider a bed and breakfast for your family reunion. Depending on the size of your family, you may need to book the entire venue. Bed and Breakfasts are often cheaper than hotels, and they have a rustic vibe that will set the mood for a family reunion.
13. Amusement Parks
If you have a lot of kids in the family, you should definitely consider going to amusement parks, theme parks, or an indoor water park. Many amusement parks are suitable for the entire family as they offer opportunities for fun activities. You will likely find playgrounds, picnic sites, sit-down restaurants, a theater, and live music. Disney World is one of the favorite theme parks for the whole family, but you can also consider other options. 
14. Cruises
An ideal spot for a family reunion is aboard a cruise, especially if you have the budget. Most cruise lines offer discounts for large groups, and there's an opportunity to enjoy plenty of fun activities. Just imagine a vacation where you can enjoy the sea view from every angle while conversing with your loved ones over live music. Cool, right?
Also, everything needed for a fun family reunion is on the cruise; play area, dining options, nightclubs, and comfortable bunk beds. You can also find opportunities to take a cooking class, watch a magic show, get a massage, and climb a rock wall. Before you book a cruise trip, ensure you find out the cost, the number of passengers, and the cruise length to allow proper planning.
15. Museums, Art Galleries, or Historic Sites
A great way to celebrate a family reunion is by hosting it in a venue with cultural significance. Is there a museum or a historical site of importance to your family history or cultural heritage? Consider having your family reunion there so that you are surrounded by beauty and artifacts from the past. Luckily, many museums have space to host events, so you can check in with one to make reservations.
16. Visit a New Country 
Have you always dreamed of seeing Paris, Florence, or the Bahamas? You can consider hosting your next family reunion in a new country or city. Family vacations may require a longer planning process and a bigger budget, but it's worth it.
Choose a destination that offers something for every age group, and ensure you properly plan the accommodation. Also, ensure you inform the rest of the family members early so they have enough time to make travel arrangements. There are travel agencies that make family vacations easy and affordable through bookings, so be on the lookout for them.
17. In the House
Home family reunions are a thing and even one of the most common. If a family member is willing to let you use their home as a venue, you should consider it. Home reunions make it easier to connect with the family, plan activities that involve everyone, and save costs on getting a venue.
Also, hosting a home party makes you completely in charge. You get to decide the budget, the duration, the themes, the guest list, and the activities. If you are worried about fun activities you can do at home, you should know that there are a lot of fun family reunion ideas, including a scavenger hunt, bingo, potluck, movie night, and board games. 
Family reunions are a great way to gather all your relatives from all over the world and have fun with them. The venue you choose for your reunion can significantly impact your event's outcome, so consider your budget and take your time to pick from one of the best places to have a family reunion that allows for fun games and great bonding.