If you are planning your 2023 vacation, don't overlook the family resorts in Europe. You can choose from beachside resorts, city-based hotels, or even a mixture of the two.
*Disclosure: This post may contain affiliate links, which means we may receive a commission if you click a link and purchase something that we have recommended. Please check out our disclosure policy for more details. Thank you for your support!
Best European Family Resorts
One of the best things about Europe is how easy it is to travel between countries, making a multi-location vacation ideal. Check out some of these resorts and consider staying at two or even three on your European family vacation.
Portugal Resorts for Families
1. Martinhal
Martinhal has a few properties in Portugal, however, the Sagres resort might be one of the best. The property is a bit remote, but that's what makes it special. You feel like you're a world away when you're only 4 minutes driving to the town of Sagres.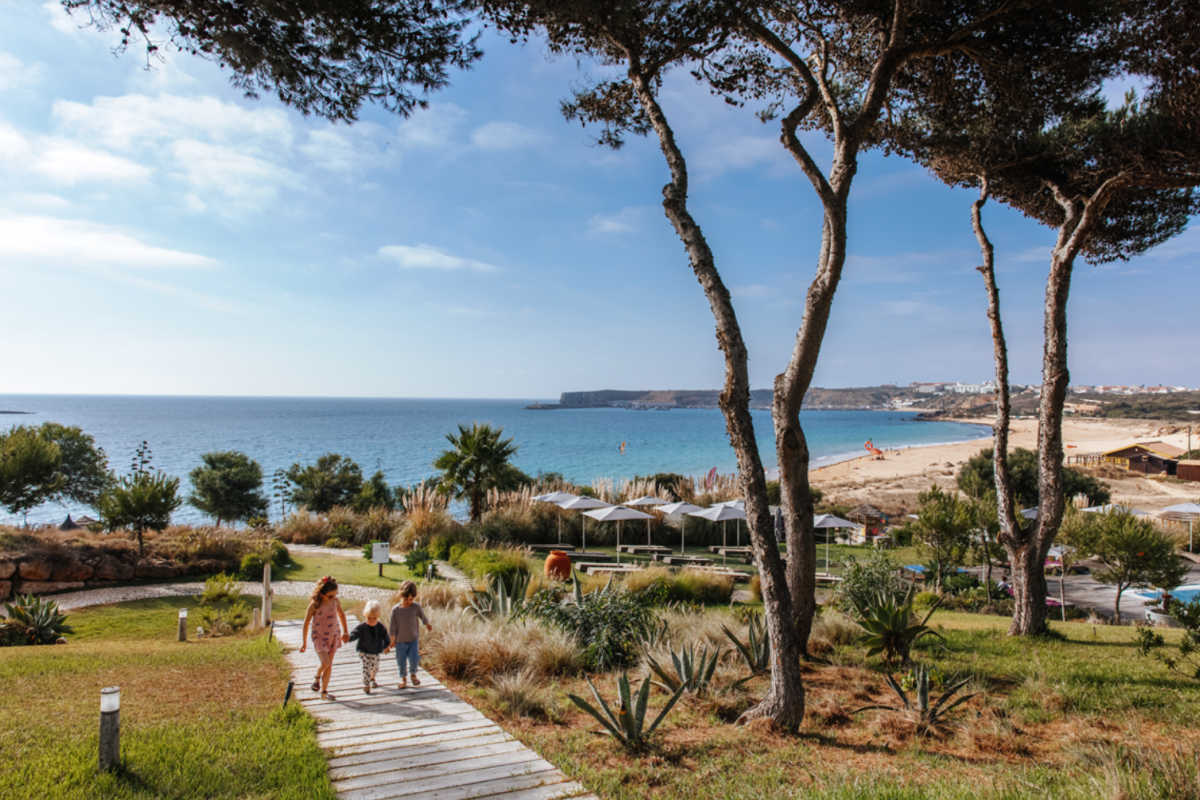 Martinhal resort has a kids' club (for ages 6 months to 16 years), a sports academy, swimming classes, and a baby concierge who has everything on hand to make your stay comfortable. Amenities include a spa, five swimming pools, tennis, and water sports and activities.
Families can choose accommodation in suites, or villas if the family needs room to spread out. There are several restaurants on the property, making it easy to grab something to eat when the kids get hungry. It's easily one of the best family resorts in Europe.
2. Pine Cliffs Resort
Winner of the "Best Family Resort" at the World Luxury Hotel Awards, you know you're in good hands! This is one of the best Algarve resorts for families, so if you're visiting southern Portugal, Pine Cliffs is the place to stay.
The resort has a variety of accommodation options including hotel rooms, villas, and suites. Their activity program is seasonal and includes a kids' club, sports, face painting, water sports, and a bouncy castle. The Children's Village is the centerpiece, with 7000 square feet of climbing structures, soft play, and fun for younger children. It's the perfect spot for a luxury family holiday.
Best Spanish Resorts for Families
3. Marriott's Marbella Beach Resort
If your family loves exploring the local area, Marriott's Marbella Beach resort is a beachfront property located close to a lot of local activities, including the Museo Paleotológico in Estepona, the Fuengirola Zoo, and Selwo Aventura animal park. It also has some great family rooms, ranging from one to three bedrooms for larger families. This means older kids can get some privacy while staying together as a family.
4. Ikos Andalusia
Ikos Andalusia has something for everyone which is why it's one of the best family resorts in Europe! There's a nursery, a kids' club, and a teens club, so all ages can get involved. Activity programs make use of the kids' pools, tennis courts, and the beautiful beaches the property sits on.
It's one of the best Europe all-inclusive resorts on this list, which are always a good idea for large families, especially those with older children who can help themselves to food and drinks.
Crete Resorts for Families
5. Cretan Malia Park
Cretan Malia Park is a stunning property in the eastern part of Crete Greece. The main family rooms here, the Junior Suite and the bungalow, both are decorated in a sophisticated, yet family-friendly way.
A bungalow is a good option for those with children, as there's a king bed and bunk beds, breakfast included, and a couple of giant swimming pools and a beautiful beach. The kids' club will keep them occupied, with cooking and dancing, and even environment awareness activities.
6. Fodele Beach and Waterpark Resort
A hotel with a splash park attached is always a good idea! Guests at Fodele Beach and Waterpark Resort have unlimited access to the water park where there is something for everyone. A paddling pool with shallow water and mini-slides for the young kids, to the black hole and free-fall water slide for the older ones in the group. Not only is it the best hotel with a water slide on the Greek Islands, but it's also been named the best in the world by Trivago.
The property offers three restaurants, a spa, tennis court, and fitness center as well.
Greek Resorts for Families
7. Eagles Villas – Halkidiki
Eagles Villas has to be on the list of the best family resorts in Europe. The larger villas are perfect for multigeneration vacations, as the largest can accommodate four adults and two children, or two adults and four children. They come with their own small outdoor pool and garden area, so it's easier to keep an eye on everyone and spend quality time together.
8. Sani Resort
At Sani Resort kids are the VIPs and they stay free when you stay at any three of the five on-site hotels. You can pack light when staying here, as the hotel prides itself on having all the important things you need. They even have a nanny service when you want a date night to yourselves.
This is one of the best European hotels for teens who love adventure, as their activity program includes scuba diving, canoeing, and learning survival techniques at the Bear Grylls Academy.
Italy Resorts for Families
9. Club Med Pragelato Sestriere Resort
Club Med Pragelato Sestriere is a great option for a winter ski resort, however, it's just as beautiful and exciting in the summer! During the winter months, you can ski, snowshoe and snowball fight to your heart's content. In the summer the mountains are covered in green, the sun is shining and the outdoor pool is open for business.
The panoramic views play their part in the Petit Club Med schedule, as they take walks and learn about the local nature, or head inside to rehearse their own show!
10. Vivosa Apulia
Vivosa Apulia is an ecoresort that doesn't just take care of the environment, it will take your kids along for the journey too. "Green" activities for kids aged 2-17 will teach them about the environment, they could be walking among the tree tops one day, and making crafts from recycled materials the next, and you'll come home with a little eco-warrior!
The property has a private beach, aerobic classes, and a spa. It is an all-inclusive resort.
Sicily
11. Verdura Resort – Rocco Forte Private Villas
All of the resorts on this list accommodate to different ages, however, this five-star resort makes it to the list of the best family hotels in Europe because it goes the extra mile.
At Verdura Resort the baby meals are complimentary, they provide hooded towels, pint-size bathrobes, and even rubber ducks for the bath! They also have activities ideal for family time, spending the day together on a yacht, or taking a picnic out for the day and going hiking.
12. IGV Club Baia Samuele
Popular with Italian families and for good reason! IGV Club Baia Samuele has a great location and gets busy during peak season. You're still bound to find space next to the Olympic-sized pool and two other outdoor pools. It's located on one of the best beaches in Sicily, has countless activities for children, and even has an onsite pediatrician in case of an emergency.
Austria
13. Dachsteinkoenig
Imagine, a hotel built for families, specifically kids, but in a tasteful and sophisticated way. Nestled in the mountains, in a UNESCO World Heritage site, we've found just that!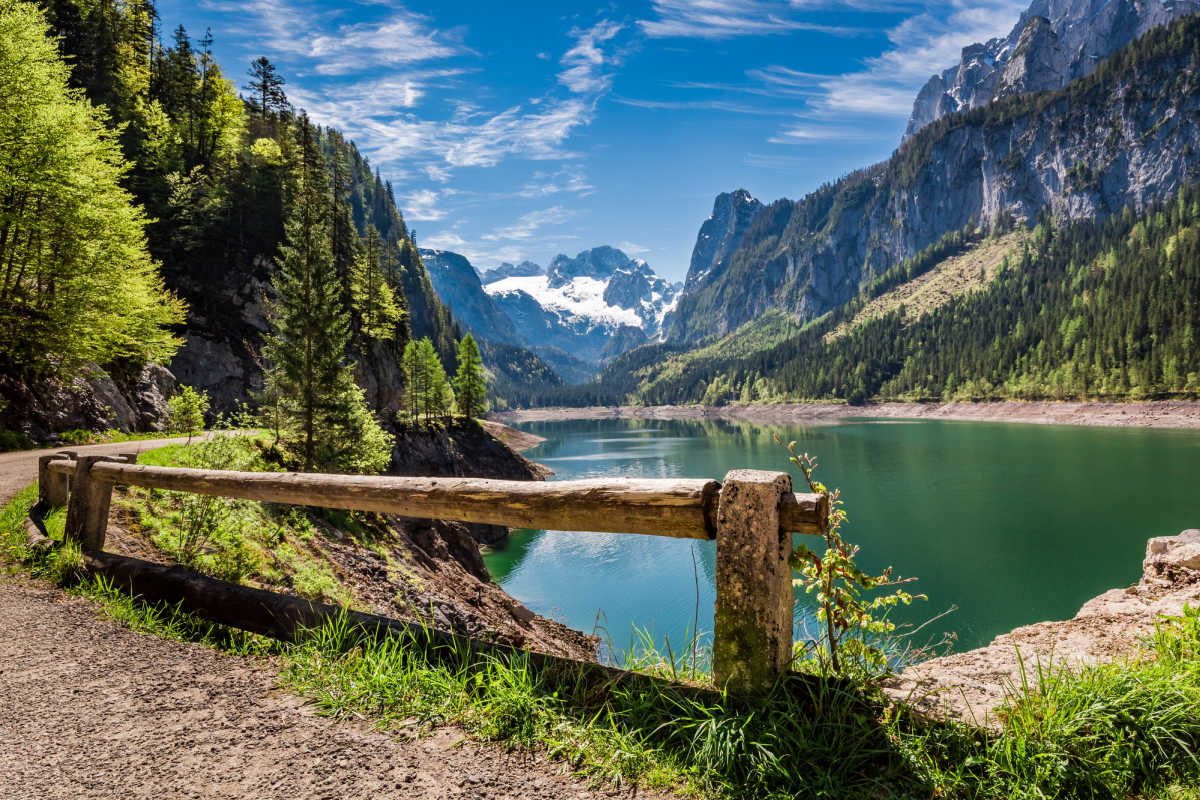 Everything about this hotel makes it the best place for a family vacation. Dachsteinkoenig actually has one of the largest kids' clubs. With an indoor play area, cinema, and go-kart track, as well as a team of 25 qualified kids coaches, this place doesn't disappoint. This means you can make special memories together in a safe, yet beautiful environment.
A luxury collection resort, It's a part of Familux Resorts which prides itself on catering to families and children only, so any of them will fit the bill.
14. Hotel Singer – Relais & Châteaux
I've said it once and I'll say it again, the European mountains aren't just for skiing! In the summer it's still one of the best places for a family holiday.
In the summer, Hotel Singer has scooter hire, hiking, a petting zoo, and a lake for swimming and boating. You also have pools, indoor climbing, and of course skiing and sledding in the winter. If you are going to ski, passes for those under five are free!
Germany
15. Schloss Elmau
Schloss Elmau is all about making memories with your kids. Their spa, restaurants, and lounges are dedicated family areas, so you have plenty of activities and child-friendly dining options.
The property's sports facilities are second to none. Your kids can learn soccer tips from a coach who works at one of the top clubs, Bundesliga. If they are the indoor type, there's debate, creative club, and even literature workshops.
16. Oberjoch Familux Resort
Belonging to the same family of hotels as Dachsteinkoenig, Oberjoch Familux Resort has been designed with kids and families in mind. It's one of the all-inclusive resorts on the list which means everything is included, food, drink, and crazy activities.
It's home to the longest hotel tube water slide in Germany, and families are sure to have an amazing time in this beautiful resort. This hotel has an indoor pool and whirlpool. It even provides swimming diapers and floats for younger guests, you're in safe hands here.
France
17. Hôtel Royal
Right on the border of France and Switzerland is Hôtel Royal. One of its onsite restaurants has a Michelin star and they love to look after their younger guests, making it one of the best value family resorts. Children up to 13 years old stay free when sharing with their parents, and breakfast is free for them too!
18. Club Med Opio en Provence
Soak up the magic of Provence at this Club Med property a half hour north of Cannes. The property has a golf course, circus school, swimming pool, and tennis. For those looking for off-site opportunities, the resort can arrange a variety of activities from a ropes adventure course to an aquahike in the nearby Gorges du Loup.
Relax at the pool, which is set in the region's largest olive grove and try their home-made olive oil. Expect typical Club Med amenities like on-site restaurants, Baby Club Med, and a playground.
Croatia
19. Sun Gardens
Located just outside of Dubrovnik's city center, Sun Gardens offers the best of both worlds, a resort stay, and access to the city. The property has a variety of outdoor activities for kids of all ages.
When it's time to get out of the hotel, their travel experts are on hand. There are plenty of tours and excursions to do as a family. Anything from touring the islands and renting a car, to taking the water taxi to the old town.
20. Valamar properties
This is a collection of hotels, resorts, and campsites. Some have a splash pool, some have a private beach and all have numerous activities for all ages. They combine education and fun to make the perfect place for families to make memories. Check out this one in Dubrovnik.
UK
21. Centre Parcs
The UK isn't known for its predictable weather, but what you can predict at a place like Centre Parcs is quality family time and plenty of adventures. There are six holiday villages across the UK and the Republic of Ireland.
You can rent out houses of various sizes with lots of different features, including hot tubs and up to six bedrooms. The list of activities is astounding. You could be bike riding through a forest, painting ceramics, and breaking out of an escape room, all in one day! Don't worry, they will all have an indoor swimming pool, it is the UK after all.
22. LEGOLAND Windsor
When staying at LEGOLAND Windsor, the adventure starts as soon as you walk through the door. There's so much included in a themed LEGOLAND room,
When it's time to head to the theme park you'll get access to the priority ride hour slot and a delicious breakfast to set you up for the day.
23. Adare Manor
For a unique property that's not about the beach, consider a stay at Adare Manor, one of the best castle hotels in Ireland. The manor sits on 800+ acres and offers a variety of family activities. There's fishing, archery, and even falconry, where kids can get up close with the resident birds of prey. Children will love the indoor swimming pool and endless space for running around.