When it comes to planning a memorable family reunion, the picturesque mountain towns of Colorado offer a perfect setting for an unforgettable fun-filled getaway. With a wide range of activities suitable for all ages, these places have something for everyone. In this guide, we'll explore the best Colorado mountain towns for a family reunion and suggest one fantastic place to stay in each.
*Disclosure: This post may contain affiliate links, which means we may receive a commission if you click a link and purchase something that we have recommended. Please check out our disclosure policy for more details. Thank you for your support!
Our Favorite Colorado Mountain Towns for a Family Reunion
1. Vail
If you're looking for the best mountain towns in Colorado, Vail should be at the top of the list. Vail is renowned for its world-class skiing, but it's also a fantastic destination for a family reunion.
In the summer months, explore the scenic beauty of the Vail Valley through hiking, mountain biking, and horseback riding. Families can enjoy golf at Eagle Vail Golf Club or enjoy pickleball, white water rafting, or even go hiking with llamas.
Don't miss a visit to Betty Ford Alpine Gardens or an adrenaline-pumping adventure at the Vail Epic Discovery. Vail in summer is perfect for all ages.
Antlers at Vail is an excellent choice for accommodations, offering spacious condos with beautiful views and all the comforts of home.
2. Breckenridge
Breckenridge is a charming mountain town known for its historic streets and vibrant arts scene. Enjoy hiking and biking on the miles of scenic trails, or take a leisurely stroll through the town.
In the winter, get into cross-country skiing, too. And don't sleep on a visit to Main Street which is full of shops to check out, eateries to visit, and plenty of places to check out live entertainment.
Breckenridge Recreation Center offers swimming, rock climbing and even curling, while Breckenridge Golf Club provides golf enthusiasts with three stunning championship courses.
For a central location, consider booking a stay at the affordable Grand Colorado on Peak 8.
3. Cañon City
Cañon City, just north of the Arkansas River, is an excellent choice for a family reunion with its unique combination of adventure and history. Explore the enormous and stunning Royal Gorge Bridge and Park, embark on a thrilling zip line adventure, or enjoy a relaxing day of fly fishing.
For accommodations, the Royal Gorge Cabins provide cozy and rustic cabins in a beautiful natural setting that's just minutes from the interactive Royal Gorge Dinosaur Experience.
4. Steamboat Springs
Known for its welcoming atmosphere and famous for winter sports, Steamboat offers family-friendly activities year-round. Try hot air ballooning, horseback riding, or hiking on the scenic Yampa River Core Trail. This is one of our favorite US ski resorts for families.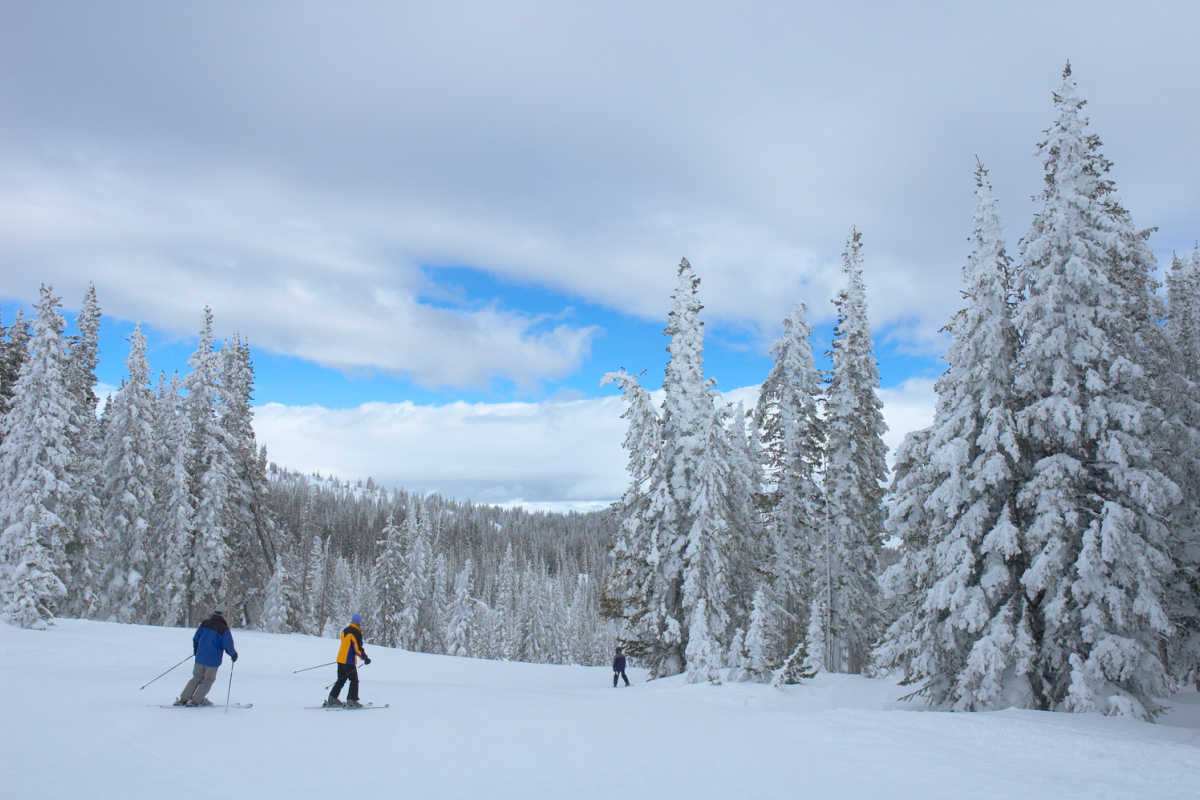 You can also check out the renowned natural hot springs and the water slides. For a taste of the Old West, visit the Steamboat Springs Rodeo.
Accommodations at Steamboat Grand are sure to provide comfort and convenience alongside multiple dining options.
5. Pagosa Springs
In the tiny town of Pagosa Springs, enjoy the world's deepest geothermal hot springs and a wealth of outdoor activities. Relax in the soothing hot springs or get in on some outdoor adventure. Go tubing or rafting on the San Juan River, and hike through the stunning San Juan National Forest.
For a cozy mountain retreat, consider staying at The Springs Resort and Spa which boasts gorgeous views and multiple spots to dine.
6. Ouray
Ouray, often called the "Switzerland of America," is known for its stunning landscapes and outdoor adventures. Nature lovers will enjoy exploring the scenic Ice Lakes Basin, taking a jeep tour into the mountains, or going ice climbing in the winter.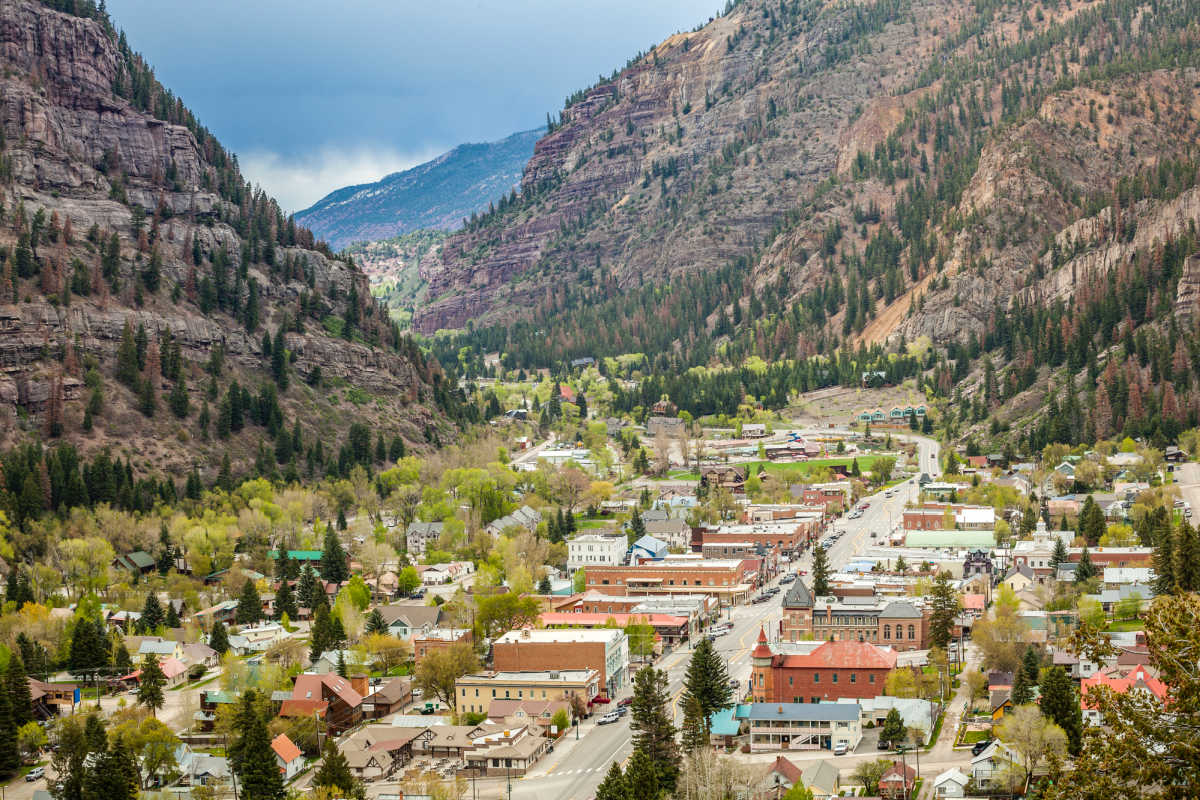 We recommend booking a condo through VRBO in Ouray. This will give everyone space to spread out and enjoy spending time together. Some properties even feature an outside pool or access to a local hot springs.
7. Estes Park
Estes Park, the gateway to Rocky Mountain National Park, offers a wealth of outdoor activities suitable for all ages. Hike through the stunning landscapes of the national park, go wildlife spotting, or take a scenic drive on Trail Ridge Road.
For fun activities that the whole family will love, check out Ride-A-Kart, an amusement park with go-karts, bumper cars, batting cages, miniature golf, and more.
Golf enthusiasts will appreciate the Estes Park 18-hole Golf Course. While there are plenty of warmer weather outdoor adventures, we've also found plenty to do in Estes Park with kids in the winter. If you do visit in the colder months, consider staying in a cabin or yurt at the YMCA of the Rockies in Estes Park. 
For a comfortable stay with a rustic charm, consider one of the four different room styles at The Stanley Hotel. It's famous for its history, ghost tales, connection to Stephen King's The Shining movie, and breathtaking views of the Rocky Mountains.
8. Crested Butte
Crested Butte is a hidden gem in the Colorado Rockies, offering world-class outdoor adventures. In the summer, explore the wildflower-covered trails, go mountain biking, or take a scenic chairlift ride. In the winter, it becomes a skier's paradise.
It's also a great place for architectural enthusiasts who will love the historic buildings.
The Elevation Hotel and Spa offers luxurious accommodations with easy access to all of the area's attractions.
9. Aspen
Aspen is synonymous with luxurious mountain getaways, but it's not just for the elite. Families can enjoy a variety of activities, including hiking, mountain biking, and horseback riding. For art lovers, the Aspen Art Museum is a must-visit. This makes it perfect for multigenerational travelers.
The Limelight Hotel is a fantastic choice in the heart of town, offering spacious rooms and an excellent location.
10. Telluride
Telluride is a true gem in the San Juan Mountains. Enjoy activities like hiking and horseback riding in the summer. If there are mountain bikers in the group, they won't want to miss Telluride's biking trails. In the winter, enjoy the town's world-class skiing. 
Take the free gondola for stunning views and easy access to Mountain Village, a small town that also boasts access to the Sheridan Opera House, a great place to take in performance arts.
For your stay, The Peaks Resort & Spa offers stunning mountain views and a range of amenities from spas to dining options.
11. Keystone
Keystone is a perfect family reunion destination, with activities for all ages. Enjoy hiking and mountain biking, or take a scenic horseback ride through the mountains. For a unique adventure, try snow tubing in the winter.
Keystone Resort offers a variety of accommodations, including the family-friendly Keystone Lodge & Spa. It also has multiple mountains and runs that accommodate every level of skiing.
12. Durango
Durango combines rich history with outdoor adventures. Explore the Durango and Silverton Narrow Gauge Railroad, go rafting on the Animas River, or embark on a scenic hike in the San Juan National Forest. It is also the biggest town near Million Dollar Highway.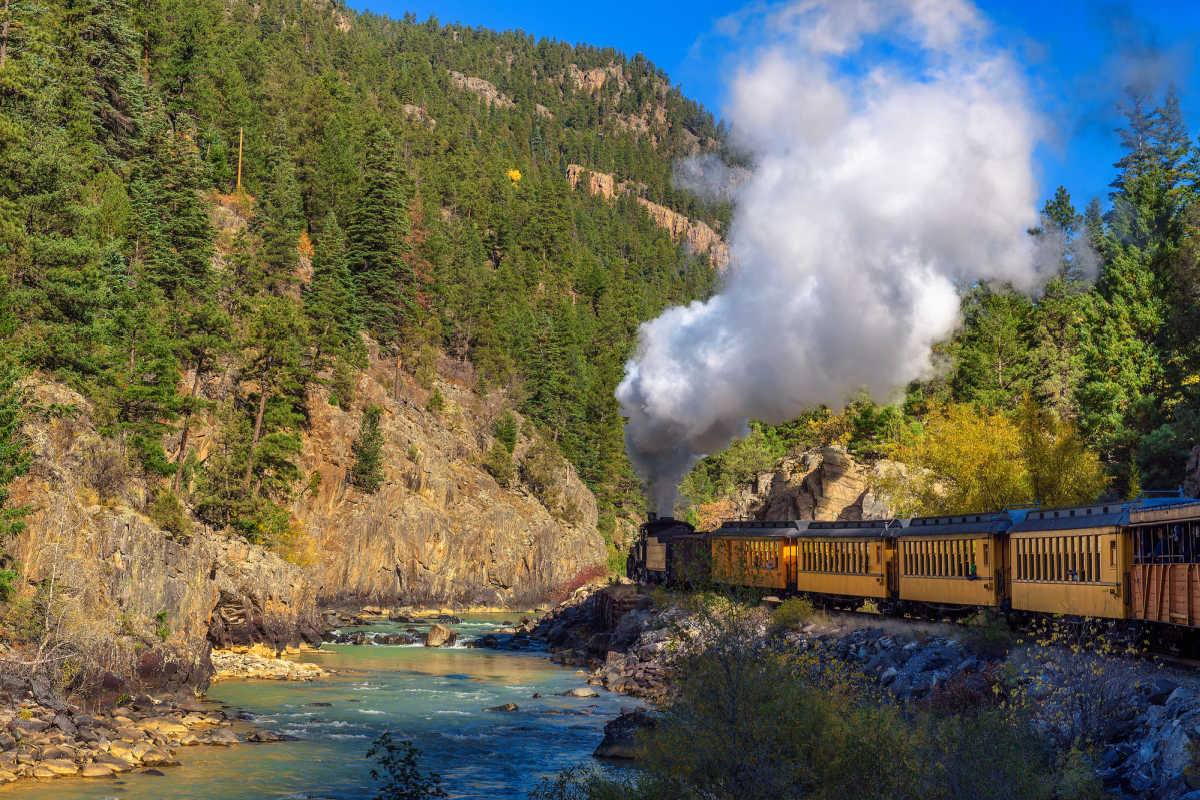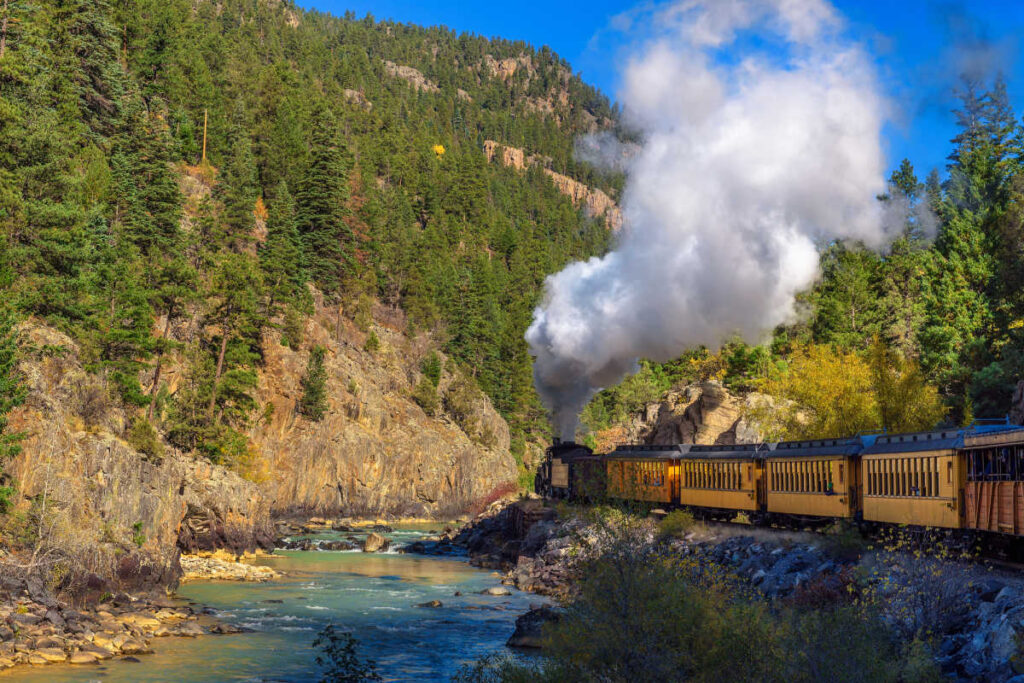 Stay at the gorgeous historic Strater Hotel for a unique and charming experience full of character.
13. Frisco
Frisco is a quaint mountain town nestled in Summit County. Families can explore the Frisco Adventure Park, offering tubing, skiing, and snowshoeing in the winter, as well as a bike park in the summer. 
Originally a stagecoach stop, the Frisco Lodge is a comfortable and centrally located choice for accommodations. The cozy bed and breakfast also prides itself on its culinary offerings and has an outdoor hot tub perfect for relaxing in after a day full of activities.
14. Glenwood Springs
Glenwood Springs is famous for its hot springs and family-friendly attractions. Soak in the healing waters at Glenwood Hot Springs Pool, take a peek at the Colorado River, and in the warmer months visit the unique Glenwood Caverns Adventure Park, or hike in the stunning Hanging Lake area or White River National Forest.
For a relaxing stay, Glenwood Hot Springs Resort is a good choice. This property is walking distance to shops and restaurants, has a spa and fitness center, and an on-site hot springs pool. Families love the included breakfast!
15. Grand Junction
Grand Junction is a popular destination known for its stunning red rock canyons. It offers outdoor adventures, wineries, and cultural experiences.
Visit the Western Colorado Botanical Gardens, go wine tasting in the nearby vineyards, or explore the Colorado National Monument. It's only a short drive from Grand Junction to either the east or west entrance.
For your stay, the Courtyard Grand Junction offers comfortable family-friendly accommodations in a convenient location. The hotel has an indoor pool and a fitness center.
Colorado Mountain Towns: The Perfect Setting for Your Family Reunion
These Colorado mountain towns provide the perfect backdrop for a memorable family reunion, offering a wide range of activities and accommodations. Another idea is to check out Colorado dude ranches. Some of the favorites are C Lazy U Ranch and Tumbling River Ranch. A dude ranch vacation is perfect for larger groups because everyone can participate in a variety of activities. 
If your large family is looking for the perfect location to get away, Colorado is a great option. From thrilling outdoor adventures to serene natural beauty, Colorado's mountain towns have something for the entire family, ensuring a family reunion that will be remembered for years.