If you are looking to plan a girls trip, why not head to Park City, Utah? Whether you're planning a mother-daughter getaway, jet-setting with your besties, or planning a bachelorette party, there are so many fun things to do here. This scenic resort town offers outdoor adventures in spades, year-round festivals, and fabulous dining, what more do you need? Here are the best things to do on a girls trip to Park City.
*Disclosure: This post may contain affiliate links, which means we may receive a commission if you click a link and purchase something that we have recommended. Please check out our disclosure policy for more details. Thank you for your support!
All About Traveling to and Around Park City
If you're flying to Park City for the first time, you need to know where to go and how to get around once you're here.
You'll want to fly into Salt Lake City International Airport – it's about 45 minutes away from Park City. From there, you'll have two options: book an airport shuttle or rent a car.
Renting a car will grant you a lot of freedom to explore Park City and its outskirts. This is especially helpful if you want to hit up a lot of different hiking and dining spots that aren't centrally located.
If you're planning on staying around the heart of town and don't want to bother with driving, then consider booking an airport shuttle through Canyon Transportation. They will transfer you from the airport to your Park City Hotel, and then you can use a taxi or ride share to get around.
Best Activities for a Park City Girls Trip
Looking for something a little higher octane to enjoy during your Park City vacation? We've got the low-down on the best outdoor activities throughout the year. So read on and get ready for an adventure of a lifetime.
Stand Up Paddleboard
Have you ever tried out a stand-up paddleboard? No matter how much experience you have on a SUP, Park City is a great place to hit the water. Pebble Beach at Deer Valley Resort is the most popular spot, especially for beginners. You can rent boards onsite from Park City SUP, a company that also offers lessons and excursions.
Take a Hike
One of the best things to do in Park City is hiking, especially in the warmer months. Want to hit a trail while vacationing in Park City? Lace up your hiking boots (or sneakers) and check out these great hiking spots.
Bonanza Flats
Bonanza Flats is a stunning nature area located near Guardsman Pass, and it has several hiking trails for all levels. Blood's Lake Trail is probably the most popular. It's 2.8 miles out and back with great views and pretty level elevation.
RTS Trail
RTS is a beautiful 2.3-mile loop that takes you through some of Utah's best landscapes. It's near Olympic Park in the PRI Open Space.
McPolin Farm Nature Trail
Enjoy Utah's rural sights as you meander along the McPolin Farm Nature Trail. It's a 1.75-mile loop that's easy to follow and great for a relaxed walk.
Armstrong Trail
We love the mountain views and woodsy paths found along Armstrong Trail. This Park City hike is a moderately difficult 3.3-mile loop.
Guided Hike with White Pine Touring
If you can't decide which trail is best for your group, or just want to get the most out of your trek, consider booking a guided hike. White Pine Touring offers customized tours with great insight into the wildlife, culture, and history of the area.
Horseback Riding
Horseback riding is a great way to see Park City's rugged landscape from a unique perspective. There are many great options in the area, like Red Pine Tours and Boulder Mountain Ranch. And don't worry if you don't have any horseback riding experience – these are all guided tours that are perfect for your girlfriend getaway.
Skiing and Snow Boarding
Park City is probably most famous for its skiing and snowboarding. Wintertime visitors can hit the slopes and enjoy the mountain scenery while speeding through the snow.
Whether you are a seasoned skier who longs for fresh powder and steep grades, or a leisurely novice who's mostly there for the photos (or anywhere in between), Park City has you covered.
There are two main ski resorts in Park City – Deer Valley Resort and Park City Mountain Resort. Deer Valley Resort is more of a luxury ski experience, with groomed runs, and crowd control enforced. Snowboarding is prohibited. Park City Mountain Resort has over 330 runs for both skiing and snowboarding. You can access these runs via a chair lift that runs directly from Park City, Park City Mountain Village, and Canyons Village. There are plenty of places to rent your gear, and it's easy to book a lesson, and enjoy a day out in the wintery landscapes.
Yoga
Yoga in Park City is such a fun and unique experience. Studios like Park City Yoga Adventures will take you into the wilderness for relaxing sessions that embrace the beauty of nature.
Staying in a resort? Check out their offerings to see if they offer a yoga class for guests. It's a great way to take advantage of the hotel grounds while getting a relaxing workout.
Fly Fishing
Park City is a great place to fly fish, and you should definitely include it in your girls trip itinerary. Provo River and Weber River offer prime fly fishing, and there are plenty of guided tours available.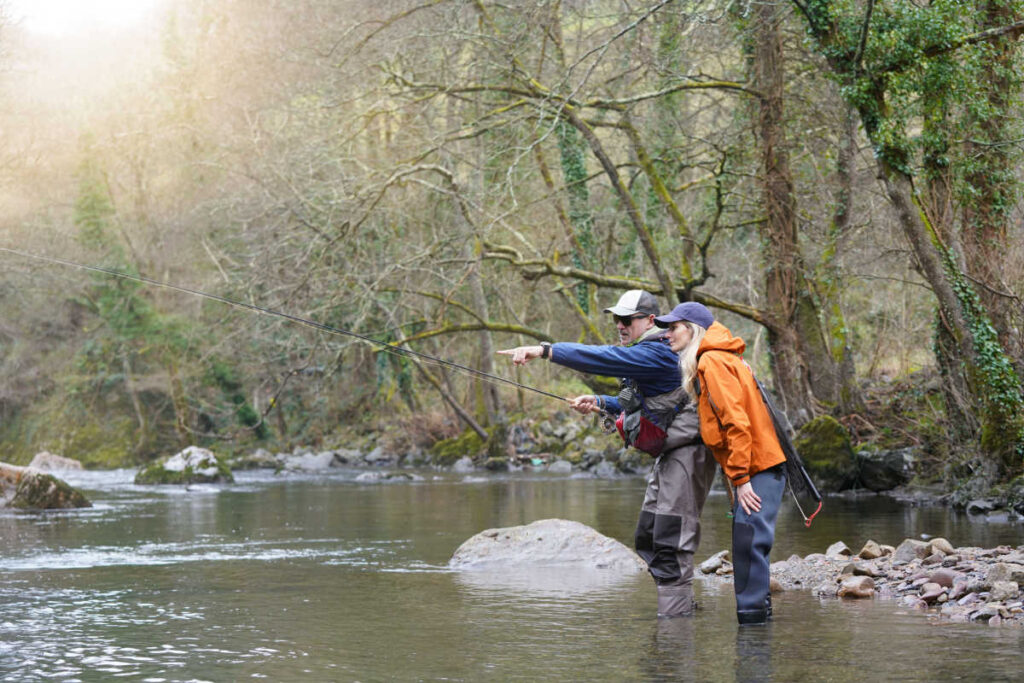 You don't have to worry about having any gear or skills. Let the professionals provide everything while you enjoy the thrill and adventure of fly fishing in Park City.
Ice Skating
Park City Ice Rink is a seasonal outdoor ice skating rink at the base of Park City Mountain Resort. It is such a fun way to enjoy the chilly yet idyllic setting, and a fun thing to do with your best friends.
If you want to try out your ice skating skills in the summer months, head over to the Park City Ice Arena. It's a municipal rink that's indoors and open year-round.
Olympic Park
Utah Olympic Park is the place to go for adventure in Park City. This is where all of your Winter Olympics dreams can come true (or at least you can pretend they're coming true). For a splurge-worthy adventure, book their Bobsled Experience, a once-in-a-lifetime opportunity to speed down an Olympic track.
Other less spendy adventures include a ropes course, a zipline, and a chance to see the Flying Ace Freestyle Show, where skiers propel into a pool (it's all choreographed to music).
There's also a museum and regular events onsite.
Have a Spa Day
Any girls trip calls for a relaxing spa day, and a getaway to Park City is no exception. We recommend booking at Serenity Spa, a spacious full-service day spa with a retreat-style atmosphere. Enjoy a facial, massage, or immersive treatment and take full advantage of their facilities, like the hot tub with a waterfall, mineral pool, sauna, and steam room. Serenity Spa is located in Westgate Park City Resort & Spa.
Other great spas in Park City you might want to try include: Spa at Stein Eriksen Lodge, Spa Montage at Montage Deer Valley, and Align Spa.
Check out Park City Festivals
With such great accommodations and natural beauty, Park City draws in several world-class festivals worth checking out. Consider planning your girls trip around these fun events!
Park City Wine Festival
One of the best times to take a girls trip to Park City is during its annual wine festival, a weekend-long event in early October. Taste wines, cocktails, and food from around the world, try adventurous food pairing lunches and dinners, attend seminars, and take a guided hike that ends in a tasting event. This is sure to be a hit with all of your friends!
Deer Valley Music Festival
Throughout the summer, Park City comes to life with several concert series. The most popular is the Deer Valley Music Festival, which stretches from May through early September and boasts a diverse lineup. Recent headliners include The Beach Boys, Ben Folds, and Leann Rimes. Most weeks also include performances by the Utah Symphony.
Listening to live music in a scenic outdoor amphitheater? Sounds like a dream getaway!
Snowfest
If you're lucky enough to visit Park City during the Holidays, you're in for a treat. Through its annual Snowfest, the town presents a series of holiday festivities for all ages. You'll feel young-at-heart when Santa comes down the ski lift or during the tree lighting and fireworks show.
Sundance Film Festival
Sundance Film Festival is one of the world's biggest movie events. Each January, storytellers, celebrities, fans, and critics gather in Salt Lake City and Park City to celebrate original and unique films. Purchase a single-film ticket or select a full-access package, depending on how deep you want to dive into this incredible festival.
Go on Scenic Lift Rides
One of the best ways to take in Park City's fantastic views is on one of their chair lifts or gondola rides. These relaxing rides are available in winter and summer, so they're great for skiers, hikers, bikers, and anyone who wants to simply ride up and down the mountainside.
Town Lift is a classic chairlift that departs near Main Street, and Red Pine Gondola is an enclosed ride that leaves from Canyons Village.
Spend time Shopping on Main Street
Main Street will likely be one of your favorite spots in Park City. The area is bustling and modern, yet still quaint and historic. Plus, it has some of the most unique shopping around.
You'll find many outdoor stores that sell clothes and gear for skiing, hiking, and adventuring. There are also cozy bookshops, souvenir spots, cowboy outfitters, and boutique clothiers.
Of course, you'll want to stop for coffee, wine, and good food as you peruse this fun place. There are also art galleries along Main Street, along with an assortment of regular events that bring together locals and visitors alike.
Where to Eat in Park City
Park City has incredible dining, just like you'd expect from a ritzy resort town. But how do you know which are the best places to eat? These are a few of our favorite picks, from luxe restaurants to casual eateries.
Riverhorse on Main
Riverhorse on Main is an award-winning fine-dining restaurant in the heart of Park City, and it should top your must-do list during your girl's trip. Their dinner menu and wine list are top-notch, and small plate options make it easy to sample different delicacies as you wind down and sip your way through a perfect evening. Spend quality time with your girlfriends at this unbeatable restaurant.
KITA
Make your way to Pendry Park City resort to dine at KITA. This sleek Japanese restaurant serves incredible sushi, ramen, and steak in an elegant atmosphere.
The Eating Establishment
Wondering where to eat breakfast in Park City? Check out The Eating Establishment, a beloved diner located on Historic Main Street. But this is more than a breakfast spot – come back after 5 p.m. to enjoy their simple yet tasty dinner menu and bar.
Five5eeds
Our favorite thing about Five5eeds is their amazing coffee, but we also love their creative breakfast menu and fun lunch options.
Hana Ramen Bar
Whether you've been out on the slopes all day, or just looking for a cozy meal, Hana Ramen Bar is the place to go for delicious broth, house-made noodles, and welcoming service.
Firewood
Firewood offers the rich, inviting, American cuisine you'd expect from a mountain town. We love the warm ambiance. This is the kind of place you'll want to settle into after a day of adventures around town.
Coffee Shops in Park City
Park City has some of the best coffee shops to check out. Check out these spots to begin a fun-filled day, or to slow down and enjoy a cozy ambiance.
Pink Elephant Coffee Roasters
With a beautiful location on Main Street, Pink Elephant Coffee Roasters is the perfect pick for your Park City sip. They ethically source their coffee beans and then expertly roast them. Stop by for craft beverages and baked goods. It's the perfect spot for a morning cuppa or a midday fuel-up.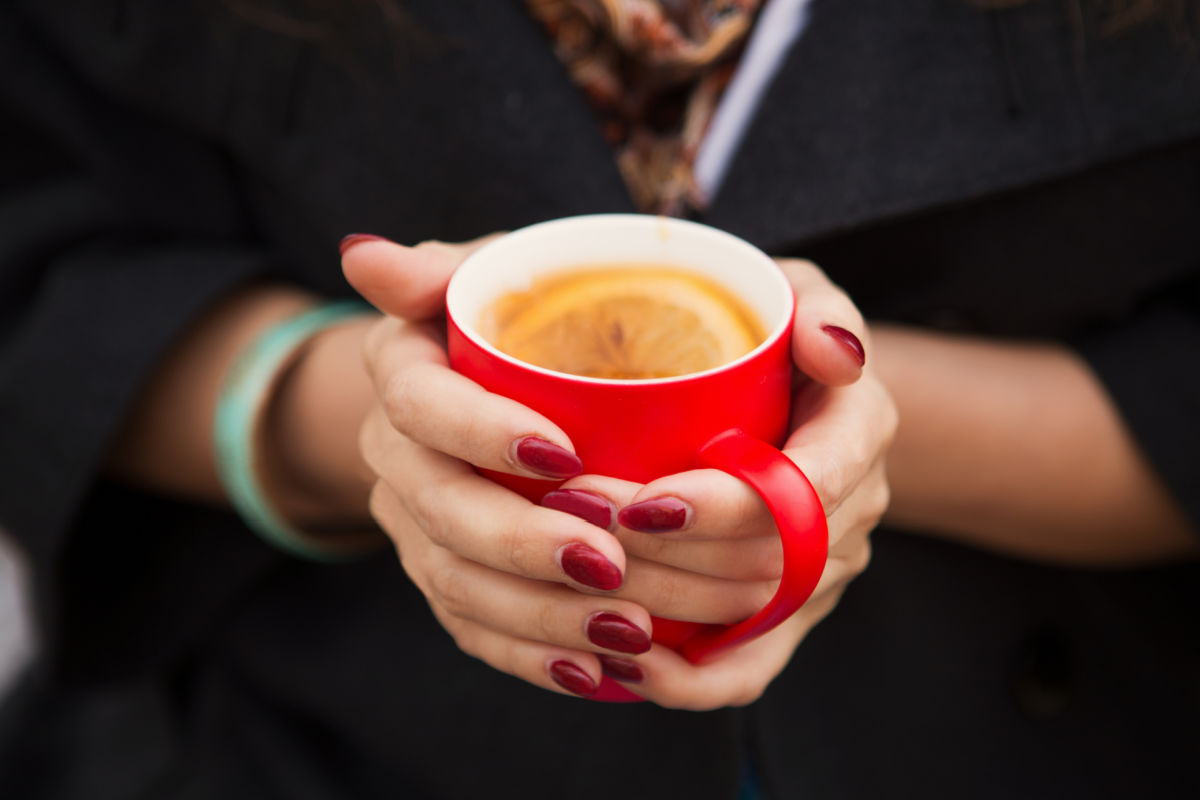 Atticus
Atticus is an eclectic shop with coffee, teas, books, and fun collectibles. Its Main St. location is to die for, and you'll easily lose track of time as you wander around its aisles or sit back and enjoy the thoughtful decor.
Harvest at the Base
If you want to take your coffee on the go, check out Harvest at the Base, a cafe offering gourmet coffee and quick bites directly at the base of the slopes. Harvest at the Base is only open in winter months, but you can sip year-round at their location in downtown Park City.
Where to Stay during your Park City Girls Trip
There are a lot of great options for hotels and rentals around Park City. For a getaway with your gal pals, we recommend choosing a great spot with excellent onsite services and a convenient location. Check out some of our favorite places below!
Pendry Hotel
Pendry Hotel is a boutique resort in Canyons Village that is perfect for a luxurious getaway. In the winter, it serves as a ski-in, ski-out resort. In the summer, it's a scenic home base for an adventurous stay. 
We especially love their spa services, rooftop pool, fire pits, après ski lounge, and access to shops and restaurants. Plus, the rooms at the Pendry Hotel are spacious with some offering great views of the mountain ranges and striking interiors.
Hyatt Centric
For convenient accommodations in Park City, consider Hyatt Centric. It's a lodge-style resort with great rooms and spacious suites. You'll love the year-round outdoor pool, dining room, and cocktail bar. 
Waldorf Astoria Park City
Waldorf Astoria knows how to do luxury accommodations, and its Park City location is the perfect place to fully enjoy it. Their slope-side resort boasts direct gondola access, elegant interiors, a world-class spa, and a year-round outdoor pool.