Dude ranches are some of the best adventure vacations for everyone to enjoy. They offer a variety of activities and accommodations, and we promise no one will say they're bored. These are some of our favorite dude ranch family vacations that all ages are sure to love. Time to start planning your multigenerational trip!
*Disclosure: This post may contain affiliate links, which means we may receive a commission if you click a link and purchase something that we have recommended. Please check out our disclosure policy for more details. Thank you for your support!
Common Questions About Dude Ranch Family Vacations
Are there dude ranches near me?
There are dude ranches throughout the United States and into Canada. Most are located in the western and southern United States, but there are outliers in places like Alaska and New York. Odds are, there is a dude ranch located close to you.
Are dude ranches fun?
Dude ranches have more than enough fun activities for everyone in your family to love. It is so much more than horseback riding on a ranch. Dude ranches are one of the best family reunion venues out there!
What do you do at a dude ranch?
Each dude ranch is different and there are a lot of misconceptions about ranch vacations. First of all, horse ranch vacations are so much more than horses. Many offer outdoor adventures like archery, hiking, fishing, swimming and more.
Families will meet other travelers, learn about ranch life, and have quality bonding time. A guest ranch can be the perfect vacation for everyone from infants to grandparents!
How long should you stay at a dude ranch?
Most dude ranches require a three night minimum, but at most properties, a week long stay is typical.
How much does it cost to stay at a dude ranch?
This is a tricky question and obviously varies depending on the ranch. For a family of 4, expect it to run $10,000 or more for a week long vacation. Keep in mind, this usually includes all of your activities and if you're staying at an all-inclusive dude ranch, your meals are included as well.
How do I find the right dude ranch for our family?
This article will help get you started, but if you still have questions, we highly recommend the Dude Ranchers' Association.
There are nearly 100 member dude ranches across the Western United States and Canada, each one is different from the next. The DRA website allows you to narrow down your choices by inputting your requirements for a family dude ranch vacation.
Best Dude Ranches for All Ages
Dude Ranches in Arizona
Rancho De Los Caballeros – Wickenburg, Arizona
You will find plenty of exciting adventures during your stay at Rancho De Los Caballeros. Choose to go horseback riding, take a trip to the spa, play pickle ball or tennis, go on nature hikes, bird watching, or practice yoga.
Trail riding is for kids over 8 years old, but there are plenty of other things for younger children to do to stay happy and busy all week long. Children's programming is available for ages 3-12.
Tanque Verde Ranch – Tucson, Arizona
With the Tanque Verde Ranch, you will find unique experiences to love. Here are just a few of these adventures to try during your stay:
ATV riding

Archery

Yoga

Hiking

Mountain biking

Horseback riding

Tennis

Fishing
Most of the things available are kid-friendly as well. Kids programming varies from day to day, and is available for ages 4-12. There is something for everyone to love, from grandparents to younger children, at the Tanque Verde Ranch in Arizona!
White Stallion Ranch – Tucson, Arizona
At White Stallion Ranch, your family will have a blast living on a ranch for a week and participating in the following activities:
Horseback riding

Rock climbing

Dancing

Golfing

Tennis

Mountain biking

Hiking

Archery

Bird watching
They are a great ranch for children with lots of activities. For kiddos under 5, most activities are self-guided or best with a parent or family member. This ranch doesn't have dedicated children's programs or counsellors but they are a great ranch for any age of child.
Arkansas Dude Ranch for Families
Horseshoe Canyon Ranch – Jasper, Arkansas
At Horseshoe Canyon Ranch in Arkansas, you will find elk viewing, cookouts, canoeing, hiking, rock climbing, natural pool swimming, horseback riding, zip lining, and some other fun activities to enjoy during your week stay.
Families of all ages can enjoy this vacation with babysitting services and children's activities. Kids ages 6 and up can go on trail rides.
Dude Ranches in California
Alisal Guest Ranch & Resort – Solvang, California
The Alisal is another fun family dude ranch to enjoy with your children. While you can go horseback riding with over 50 miles of trails, there's also archery, a petting zoo, golf, hiking, a pool, a spa, and much more. This dude ranch is perfect for children 3 years old and older.
Greenhorn Ranch – Quincy, California
Greenhorn Ranch has many of the same activities and events as the other ranches, with a few different ones. At Greenhorn Ranch, you will find children's programs from 3 to 17 years old. There's also shooting sports, cattle work, dancing, hiking, golfing, water sports, tennis, whiskey and wine tasting, and more.
Hunewill Circle H Guest Ranch – Bridgeport, California
Hunewill Circle H Guest Ranch is another great dude ranch for an extended family located in California. Here you can enjoy some of the following activities during your stay:
Family dance night

Talent night

Horseback riding

Hayride

Archery

Cattle work

Dancing

Petting zoo

Fishing

Pony rides
At this dude ranch, you will connect with nature with the full country experience! There's programming for kids between the ages of 3 and 17, and babysitters for the little ones. Your entire family will find something to do at the Hunewill Circle H Guest Ranch.
Dude Ranches in Colorado
Bar Lazy J Guest Ranch – Parshall, Colorado
Operating since 1912, Bar Lazy J Guest Ranch in the oldest continuously operating guest ranch in Colorado, so you know you're in for a treat. Here you will find the following fun activities:
Fly fishing

Zipline

White water rafting

Swimming pool and hot tub

Archery

Hiking

Dancing

Horse rides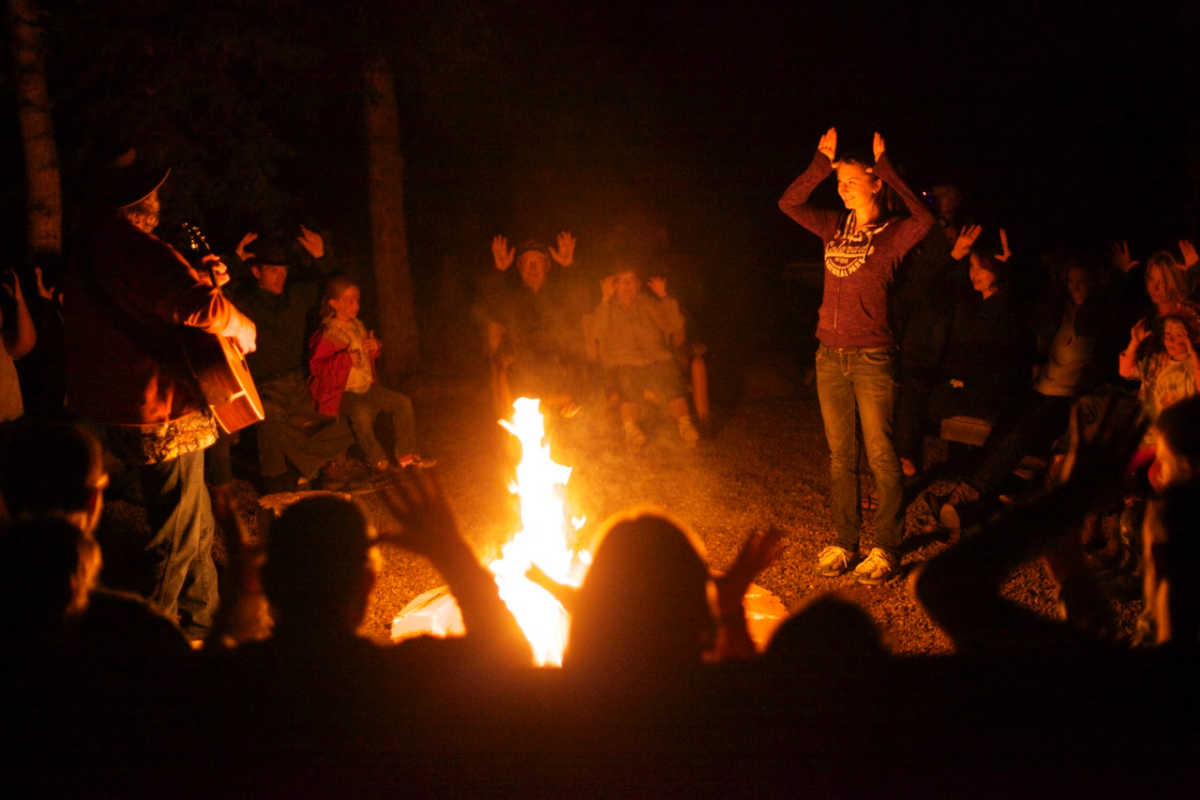 Children must be seven years or older to go horseback riding, but there are plenty of other activities for younger children too. Babysitting is also available!
Black Mountain Ranch – McCoy, Colorado
Another fun family dude ranch in Colorado is the Black Mountain Ranch. Enjoy a family reunion or vacation here with plenty of fun activities, including white water rafting, fishing, horseback riding, mountain biking, cattle drives, skeet shooting, and so much more. Kids of all ages will enjoy a family dude ranch vacation here!
C Lazy U Ranch – Granby, Colorado
If you're looking for a luxury dude ranch experience, head to C Lazy U Ranch. The ranch has received endless accolades and if the experience fits your budget, you won't be disappointed. Here you will find plenty of fun ranch-style activities, such as:
Trapshooting

Horseback riding

Hatchet throwing

Rope courses

Ziplining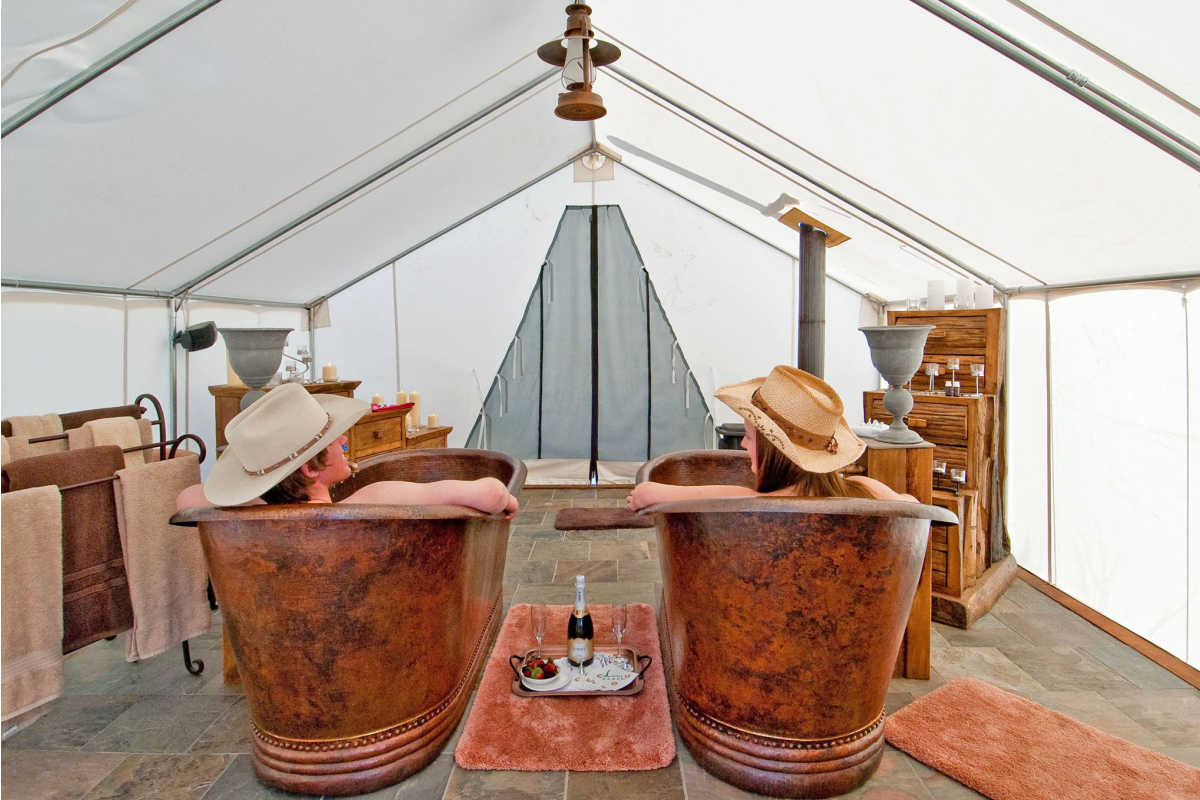 Trail riding is for children over 6 years, but there are plenty of other fun activities for younger children as well.
Majestic Dude Ranch – Mancos, Colorado
The Majestic Dude Ranch is full of fun activities teenagers will enjoy like paintball, laser tag, clay pigeon shooting, ATV riding, and river rafting.
If your kids are younger, there are plenty of family activities, such as horseback riding, mountain biking, dancing, water sports, and fishing.
Programming is available for ages 6 to 17 and babysitting services are available. With around 2 million acres, there is something here for everyone to enjoy!
Tumbling River Ranch – Grant, Colorado
Tumbling River Ranch was easily one of our families favorite vacations. They offer babysitting services as well as programming for kids from 3-11 and separate activities for teens. Ranch activities include trail rides, hiking, rock climbing, fly fishing, skeet shooting, and white water rafting. The property has a swimming pool, yoga, and even a masseuse!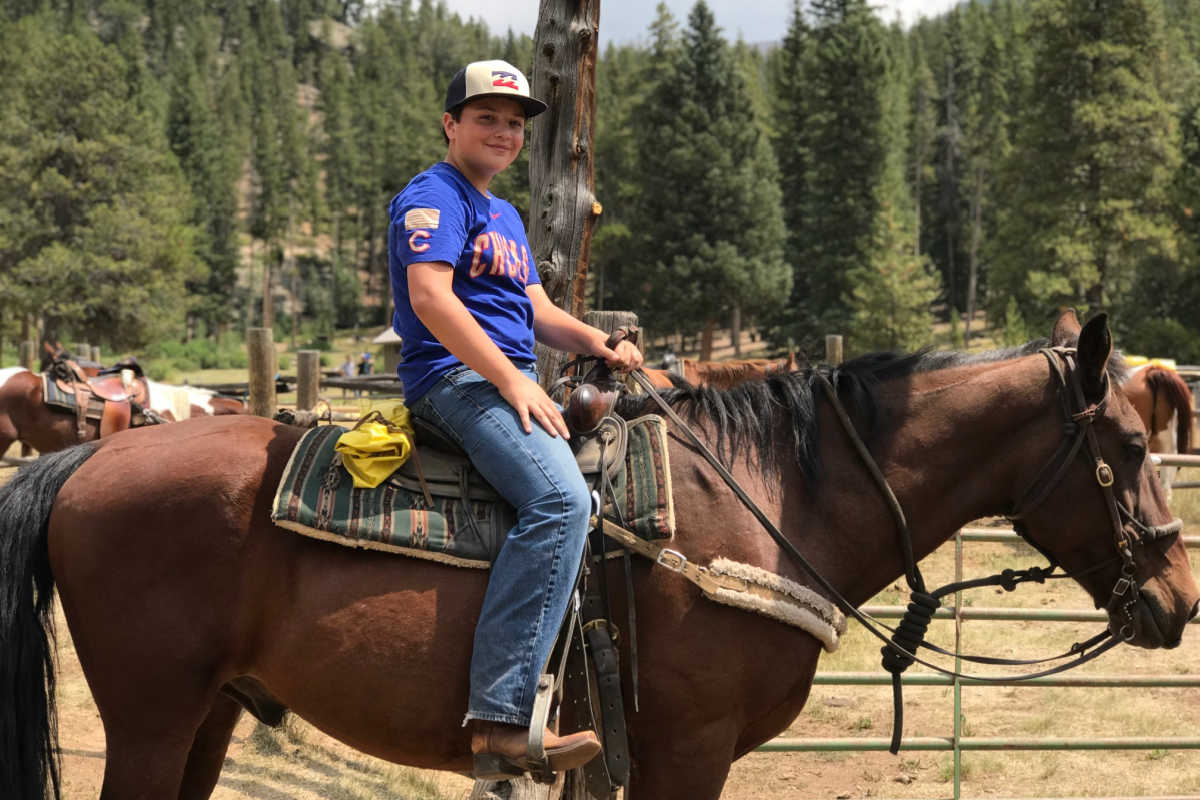 Kids will love exploring the farm and meeting the animals. The meals here are out of this world, and our personal favorites were the "parents only" dinner and the overnight ride to a ghost town. We are sure your family will love it as much as we did!
See our Tumbling River Ranch review!
Idaho Dude Ranch Vacation
Red Horse Mountain Ranch – Harrison, Idaho
Red Horse Mountain Ranch is full of family fun! Kids ages three and up can enjoy activities all day long while everyone can have fun with the following adventures available:
Yoga

Swimming

High-element challenge

Rifle shooting

Jet ski fun

Golf

Hiking

Zipline
Children over four years old can go horseback riding as well. The Red Horse Mountain Ranch is a super fun dude ranch vacation for everyone!
Dude Ranches in Montana
Flathead Lake Lodge – Montana
Founded in 1945, Flathead Lake Lodge is an incredible, family-run ranch that is perfect for multi-generational travel. Beyond horses, the property is set on over 2,000 acres on Flathead Lake, so there is always something to explore!
Younger children up to age 6 can participate in arts and crafts, pony rides, and time at the stables. Up to age 12 can try the junior wrangler program and horseback trail rides. Teens will love the water sports (wakeboarding and water skiing), laser tag, mountain biking, sailing, and fishing. Childcare is available for the younger guests.
Parents and grandparents can enjoy all of the same fun activities, as well as art gallery tours, fly-fishing lessons, and boat cruises.
Flathead Lake Lodge is very focused on families making it an excellent choice for a dude ranch vacation!
Ranch at Rock Creek – Montana
The Ranch at Rock Creek is a ranch that brings the country lifestyle with deluxe amenities for all ages. You will find skiing, snowboarding, horseback riding, fishing, hiking, biking, archery, geocaching, scavenger hunts, a shooting range, snowmobiling, and many more fun adventures to try out.
Whether you are in the mood for some country living or just want to relax at the spa, you will love the Ranch at Rock Creek! And everyone loves a visit to Big Sky Country with its endless outdoor adventures for all ages!
Dude Ranches in Texas
BlissWood Bed & Breakfast Ranch – Cat Spring, Texas
BlissWood Bed & Breakfast Ranch is a remote and rustic 350 acre working ranch outside of Houston. Families can try trapshooting, horseback riding (for kids 10 and older), archery, fishing, and visit with animals on the ranch. Breakfast is included, but you will need to make plans for other meals throughout your stay.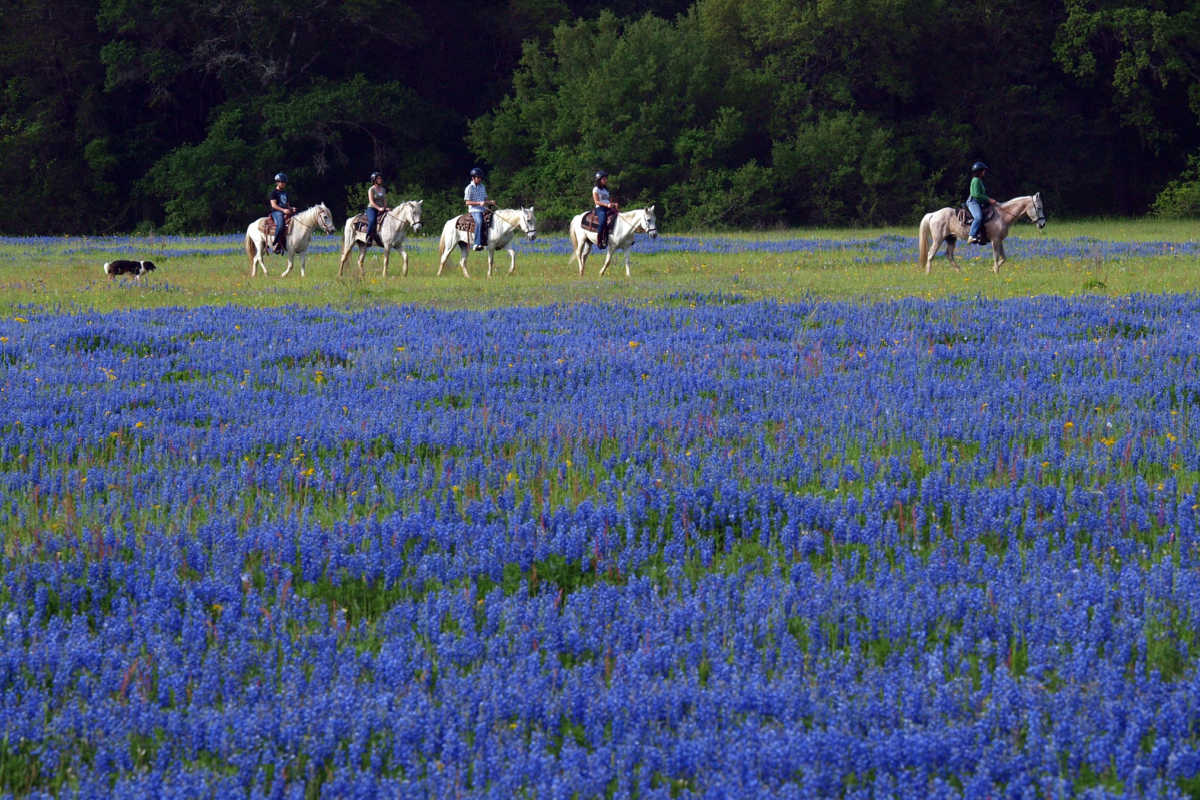 Rough Creek Lodge and Resort – Glen Rose, Texas
This isn't your typical dude ranch, but Rough Creek Lodge offers horseback riding and an endless amount of activities for families to enjoy. Their property spans over 11,000 acres and offers everything you need for an active and/or relaxing vacation.
Kids will love the obstacle course, the largest maze in Texas, petting corral, canoeing, fossil hunting, and batting cages. Parents have the opportunity to play pickle ball, bocce ball, archery, and bowling. These are just a few of the adventures awaiting families at Rough Creek Lodge.
Dude Ranches in Wyoming
Lost Creek Ranch – Jackson Hole, Wyoming
Lost Creek Ranch is surrounded by nature's beauty with Grand Teton National Park sharing its border and Yellowstone National Park just an hour away.
The guest ranch offers various children's programs for all ages 3 to 12 and babysitting service to accommodate families.
These ranch activities are included in your stay:
Golf

Fishing

Yoga

Penning

River rafting

Dancing

Pony rides

Hiking
Paradise Guest Ranch – Buffalo, Wyoming
Paradise Guest Ranch is another great dude ranch for families to enjoy the outdoors; it is called Paradise after all. Families can enjoy a heated pool, horseback riding, golf, fishing, hiking, archery, pony rides, and more.
There are plenty of children's activities every day, so kids can join in the fishing derby, talent show, or arts and crafts. Everyone will create unforgettable memories at Paradise Guest Ranch in Wyoming.
7D Ranch – Cody, Wyoming
Located near Yellowstone National Park, the 7D Ranch is fun for families to connect with each other and nature. Experience some fun horseback riding for first-time and advanced riders (children 6 and up can participate in trail riding).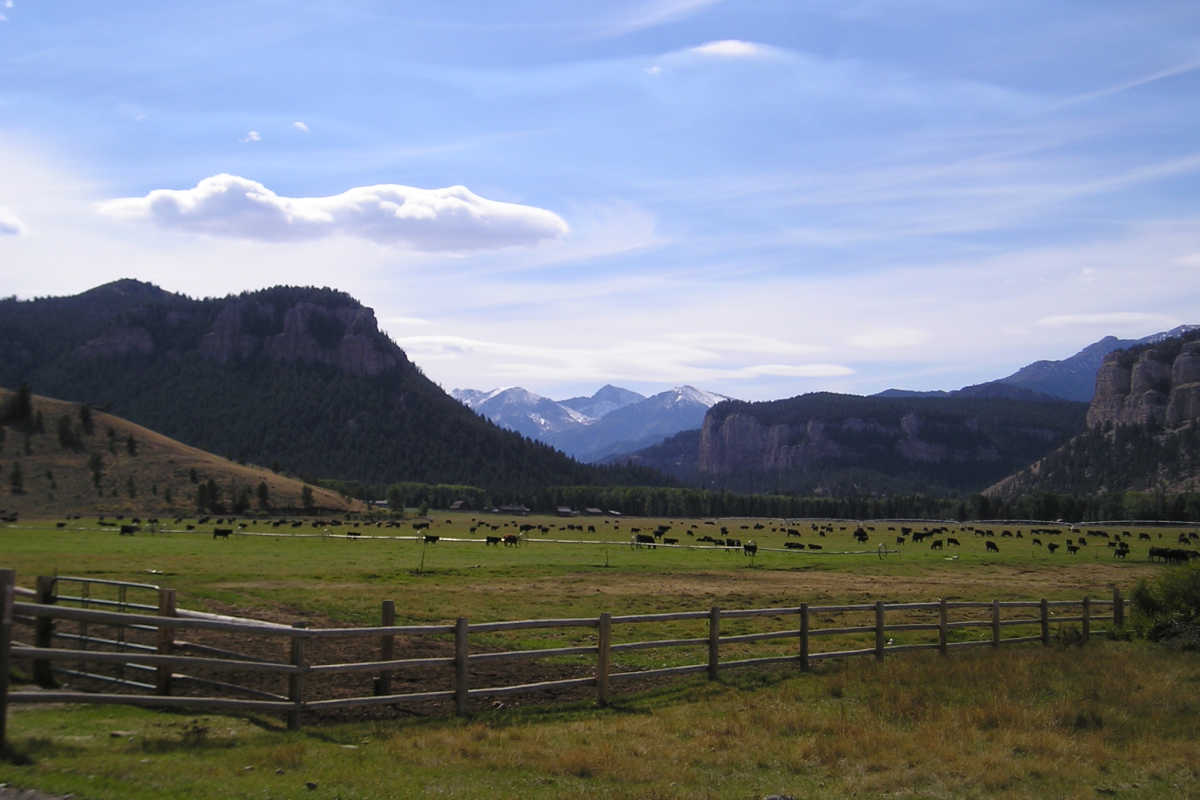 Children of all ages can come to this dude ranch, as they have children programs for ages 3-12 and babysitting as needed.
Don't miss these fun activities at 7D Ranch!
Archery

Bird watching

Dancing

Fishing

Hiking

Mountain biking

Pony rides
Turpin Meadow Ranch – Wyoming
Turpin Meadow Ranch is another fun dude ranch all ages can enjoy. Winter activities here include skiing, snowmobiling, biking, snowshoeing, along with a trail pass to the Grand Tetons.
If you visit during the summer, you can enjoy horseback riding, fly fishing, Yellowstone tours, Grand Teton tours, UTV riding, fishing, bonfires, and disc golf.
Dude Ranch Family Vacations in Canada
Three Bars Guest Ranch – Cranbrook, British Columbia
The Three Bars Guest Ranch offers a huge variety of activities to enjoy all week long with an enviable location between Banff and Glacier National Park. Guests will find an abundance of nature and breathtaking mountain views.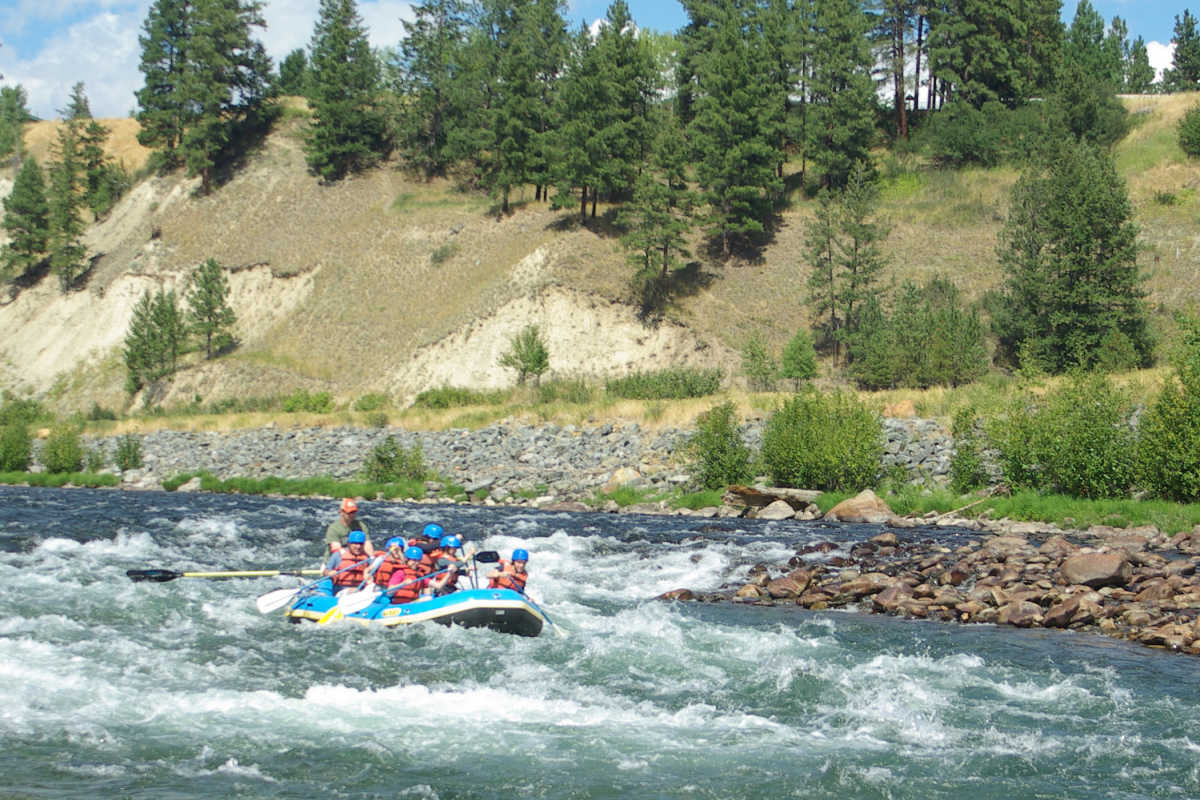 Here are just a few of the many fun ranch-style activities your entire family will enjoy during your stay: shooting sports, river rafting, e-bike tours, ATV riding, rock climbing, hiking, horseback riding, and so much more. There are plenty of programs for kids over the age of six.
Dude ranch family vacations are the perfect opportunity for families to enjoy some quiet time in nature. Unplug from electronics and get everyone outdoors. You might just see how much you enjoy life on the ranch.