Tour companies are a great way to take all the guesswork and stress from your family vacation! Below, you'll find the best tour companies for families. They come in a wide range of travel styles and experiences, so chances are you'll find something that your crew will love.
You can find very traditional tour companies, but these days there are also ones that specialize in all kinds of adventure tours and educational tours. I didn't designate my list based on these types, because they often cross over into all 3 specialties. Many of these companies often have charitable and conservation efforts attached to them, so you can have a meaningful vacation supporting the local community!
On my list, you'll find tour companies that base trips around themes, run large groups and private custom tours, and focus on topics like wildlife or local culture and history. So, keep reading for my top picks!
*Disclosure: This post may contain affiliate links, which means we may receive a commission if you click a link and purchase something that we have recommended. Please check out our disclosure policy for more details. Thank you for your support!
The Best Tour Operators for Planning a Family Vacation
1. National Geographic Expeditions
National Geographic works with G Adventures in the Americas, the Caribbean, Africa, Asia, and Europe to offer your whole family a fully guided vacation.
They have 1- to 2-week long itineraries with experiences around themes of conservation, exploration, art, history, and culture.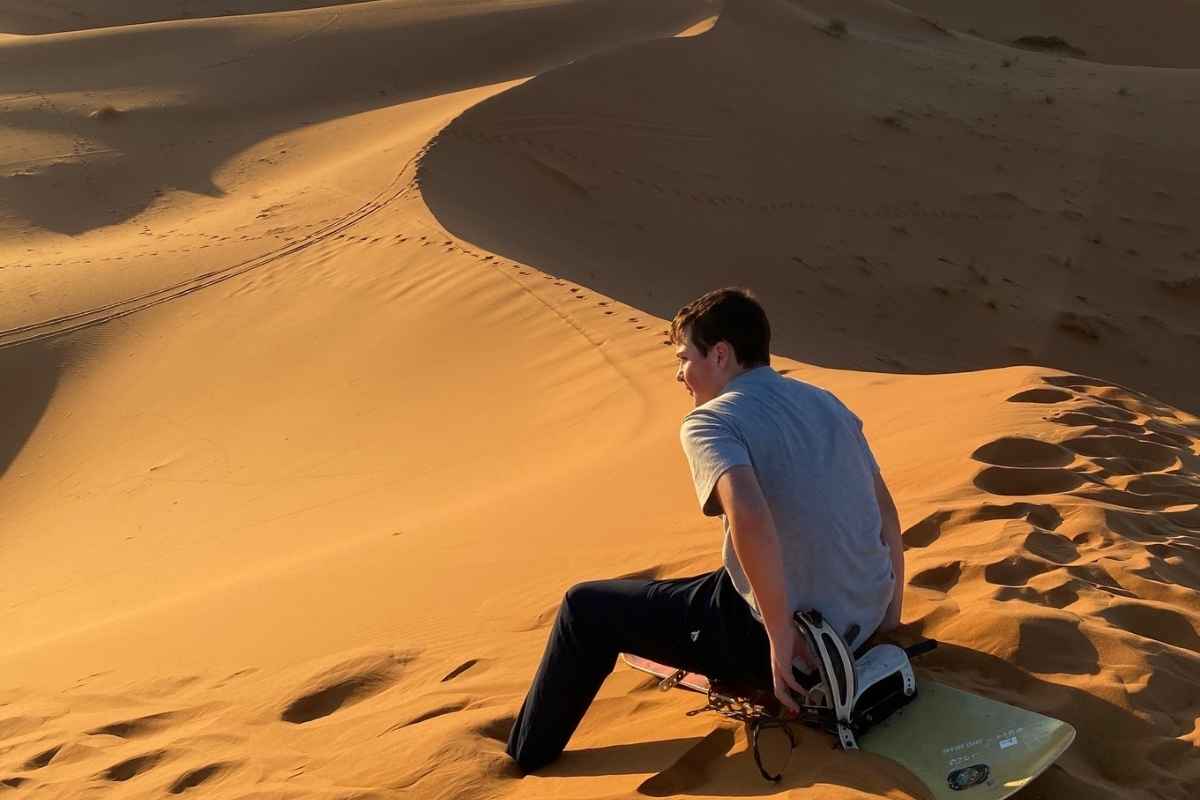 All meals and transportation are provided along National Geographic Family Journey routes, as well as hotel accommodations. This is a great option for multigenerational families starting with age 7 and up.
We experienced their Morocco itinerary, Ancient Souks to the Sahara, and thought it was a fabulous trip. You can read all about our trip to Morocco with kids. You can also read G Adventures reviews to see how they compare to other agencies.
2. Adventures by Disney
Disney's award-winning tour company offers a variety of both land and sea trips for every type of traveler on 5 continents. You can book a private family trip hiking the Grand Canyon or join a cruise on the Rhine River with stops in 4 countries.
Most trips range from a few days to 2 weeks, but you could also book your dream Disney vacation with a 24-day private jet adventure across 6 countries!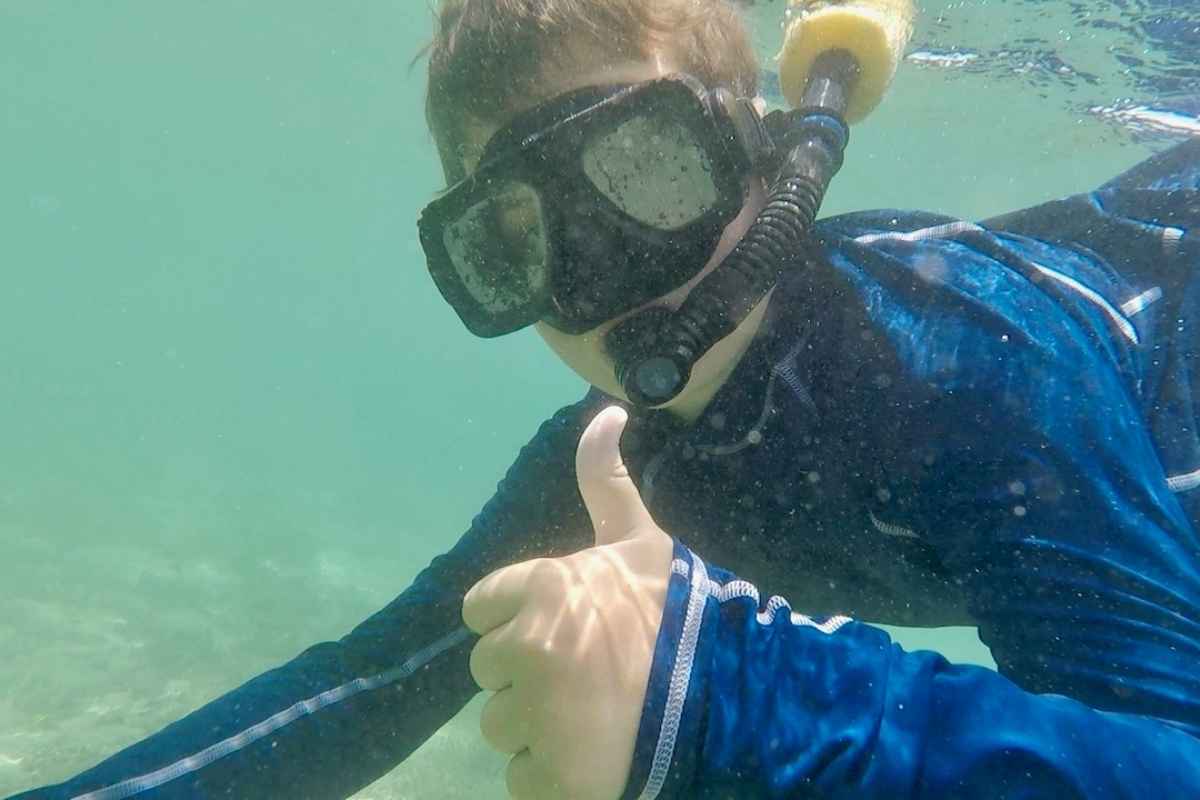 All expenses are included but make sure to read through the descriptions because age ranges and accommodations are different, depending on the trip.
If you want to see what an Adventures by Disney vacation looks like, check out our Adventures by Disney Costa Rica vacation.
3. Thomson Family Adventures
Thomson's has twenty years of experience in the travel industry which explains why they're so good at adding personal touches to family vacations. They're the best for small group travel, where they pair families with kids of similar ages.
You'll find trips based around cultural or sports experiences at destinations in 11 countries across 6 continents. They also specialize in catering to the needs of multigenerational families, from age-appropriate activities to destination family reunions.
4. Intrepid Travel
Intrepid Travel has created different types of adventures, including single-parent vacations, teen family vacations, and more.
Choose from a variety of cultural and action-based trips over 6 continents, including Australia and New Zealand. They work to pair together 3-5 families with similar interests for small tour groups that feel like a giant family.
And Intrepid Travel also focuses on educational experiences, encouraging conversations around endangered animals, environmental preservation, and personal responsibility.
5. Tour Radar
Tour Radar has a massive range of options when it comes to choosing the right adventure vacation for your family! They have more than 160 countries across the planet to choose from, as well as countless types of experiences, from culinary or cultural trips to wellness or safari trips.
Work with their booking agents to join a group, book a private adventure, or choose a self-guided adventure.
And while there aren't specific age limits to Tour Radar excursions, make sure to check descriptions because age limits vary depending on the activities on the itinerary.
6. Lindblad Expeditions
Spend quality time with the family on a luxury cruise adventure with Lindblad Expeditions. You'll tour with adventure guides who specialize in working with children through the National Geographic Education program.
Visit unique and remote places across every continent on the planet and enjoy different water and land-based experiences. This is a great way to combine eco-tourism, an elevated family cruise experience, and educational travel.
7. Road Scholar
For unique experiences, consider Road Scholar, a not-for-profit education organization that's been putting together multigenerational learning adventures for close to 40 years!
Road Scholar is the world leader in educational travel for boomers and beyond. With educational adventures hosted by expert faculty in more than 100 countries and all 50 states, Road Scholar truly is a university of the world.
Choose from a variety of travel itineraries across 6 continents including Antarctica. The trips are led by a featured expert in a variety of fields, from history to wilderness, and are geared toward 50+ travelers, but they also offer programming for families and grandparents/grandchildren.
8. Boundless Journeys
Boundless Journeys is a classic tour company, but it is super easy to navigate their tour options based on activity (such as hiking, cultural encounters, or nature). Choose from a number of tours to dozens of countries and cities in Africa, Asia, the South Pacific, the Americas, and Europe.
Search for trips by difficulty levels, but even beginners can enjoy active travel experiences. Age suggestions for children are based on difficulty levels, while some trips have customizable difficulty levels to meet your family's needs.
9. Austin Adventures
Austin Adventures prides itself on its attention to detail and on finding unique things to do when planning your family vacation itinerary. They specialize in small group and family tours in the Americas, Europe, Africa, and New Zealand.
With Austin Adventures you'll have once-in-a-lifetime experiences like seeing baby turtles hatch or snorkeling to see an underwater volcano! Most of their trips are for ages 6 and up with activities like hiking, cycling, and city exploration.
10. Trafalgar
Trafalgar is an award-winning travel company known all over the world for its personalized vacations and amazing customer service. They have a variety of family vacations set across 6 continents with a focus on experiences for children of all ages.
Each vacation has specific experiences, like mingling with locals at your destination, observations of nature and wildlife, and opportunities to give back. They even have an entire page dedicated to single-parent family vacations that are fully planned so that the parent can relax and enjoy their vacation too!
11. OARS
OARS started almost 50 years ago in California as a family-run company offering river tours on the Colorado River. Today their legacy of river conservation and family-oriented fun has helped them grow.
While their most popular river run continues to be the Colorado River, they've grown to include rivers in Europe, Africa, and the Americas. OARS offers family adventure vacations for ages 4 years and up with a variety of difficulty levels from beginner to experienced.
12. Tauck Bridges
Tauck Bridges is probably the world's best family tour company with almost a century of experience. This family-owned brand offers a variety of vacations with activities for multigenerational groups.
You can enjoy exclusive events created just for Tauck family tours. They have hundreds of destinations across all 7 continents with both land tours and cruises.
13. Abercrombie & Kent
Abercrombie & Kent focuses on small group luxury travel. Their "Resident Tour Directors" know the destinations inside and out, ensuring your family trip is one to remember.
Currently, their family adventures cover Costa Rica, Alaska, Galápagos, and Kenya and Tanzania (together). Each itinerary has a recommended minimum age so you can ensure kids (and adults) will get the most from their experience. If you want a tour company that handles ALL the small details, this might be the one for you.
14. Kensington Tours
Kensington Tours has experience planning trips for all ages and wish lists. They want to make the vacation as easy as possible for you with a curated collection of destinations that focus on family fun and unique experiences.
Destinations include Europe, Asia, Africa, and Egypt. These trips are specifically designed for children under 15 and include comfortable accommodation and transportation curated for your group.
Family Tours to Europe
15. Epic Travel
If you're looking for a tour operator that creates custom itineraries specifically tailored to your family, Epic Travel is the company for you. Based in Portugal, their agency is well versed in planning trips to Morocco, the Azores, and Portugal. No request is too big.
If you are traveling with a multi-generational group, let Epic handle all of the details. They are well versed in luxury and adventure tours, so if this sounds like your family, reach out to them.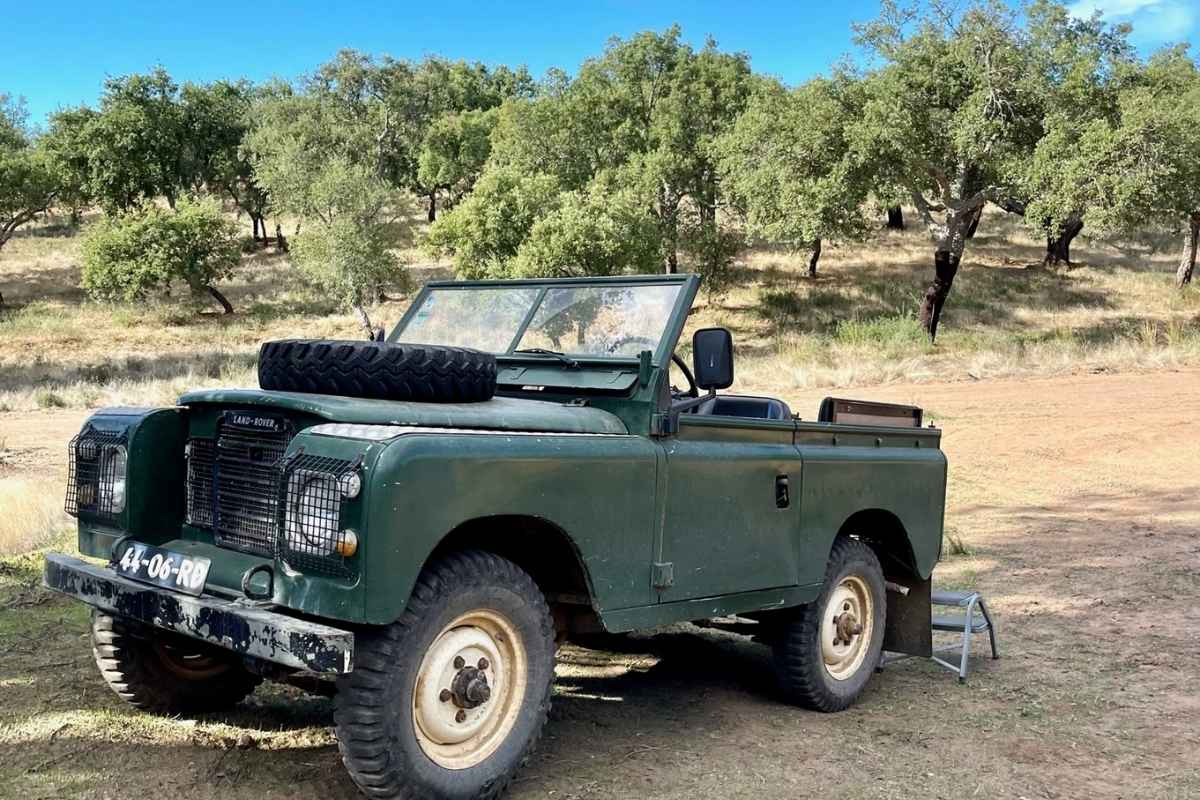 Whether you want a private tour or are looking to celebrate a special occasion, they will ensure the best experience possible. Tell them Kirsten Maxwell sent you and they'll give you a welcome gift when you arrive at your destination.
Want to know more about our Portugal experience with Epic Travel? Check out what they planned for us in the Duoro Valley!
16. Ireland Family Vacations
Jody Halsted began traveling around Ireland as a single person and continued after she got married and had children. Today she's turned her extensive travel into a thriving intimate business with Ireland Family Vacations. She's my go-to recommendation for all things related to travel in Ireland with kids.
Why not work with her to create your dream family holiday to Ireland? She offers a variety of services, including free itinerary e-books, online vacation planning phone calls, and custom trip itineraries booked by Jody herself.
Jody also offers a few group trips each year for families to join her for unique travel experiences that the common tourist may never know about!
17. Hidden Iceland
Take your next family vacation to Iceland and hike glaciers or take a dip in the Blue Lagoon. Hidden Iceland offers a variety of day trips, overnight trips, guided trips, and self-led trips out of Reykjavik.
Families can choose from small group options, some of which have an age limit of 8 and up while others are adult-only. There are also premium self-drive itineraries that can be customized and include all accommodations that your family will need.
South America Tours for Families
18. Our Whole Village
Our Whole Village is a family travel company founded by parents. The company has the vision to create memorable family vacations with meaningful experiences that are educational, ethical, and environmentally friendly. They plan travel around the world, but their specialty is South America itineraries.
Our Whole Village will create a personal package with a custom itinerary and all of the accommodations so you can focus on enjoying your trip.
They'll plan activities based on the age of your children and suggest destinations across the globe based on your family's needs. We've been wanting to try their Peru adventures forever!
19. Kuoda Travel
Kuoda Travel is another South American specialist, known for creating unique family tours that inspire lifelong travelers.
Their itineraries are the perfect mix of education and adventure, so all ages are sure to learn something along the way. These are private tours created just for your travel group, so you tell them what you want and Kuoda Travel will make it happen!
Best Tour Companies for Families Traveling the US
20. REI Co-op Adventure Travel
REI has developed a multitude of active travel adventures to the top-rated national parks in the United States. They have an entire family travel division with experiences for the thrill-seeking family!
While REI doesn't have an age limit for kids, staff will talk with you to figure out if a trip is suitable for your child. You can take 3 to 6-day trips with challenging outdoor activities like hiking, cycling, snowshoeing, kayaking, and more.
21. UnCruise Adventures
In the almost 30 years since UnCruise started as an Alaska cruise company, they've come to appreciate the wide world and respect native cultures.
Today, they've extended their reach to a handful of destinations in North, Central, and South America.
Your family can enjoy educational adventure travel with cruises, land tours, or a combination of both. Bring kids ages 8 and up for a deep discount and enjoy a variety of kid-friendly accommodations.
We took an UnCruise Adventures Alaska cruise and thought it was perfect for a multigenerational trip. It's a smaller ship which allows guests to get up close and personal with Alaska's natural beauty.
We like to call it a "choose your own adventure" ship because every day is different and every family member can choose the activity they want to try. Highly recommend UnCruise!
African Family Vacations
22. Alluring Africa
If you're looking for travel planners to create the perfect travel itinerary, Alluring Africa is the company you need. Think of them as safari matchmakers who design one-of-a-kind vacations based on your family's unique preferences.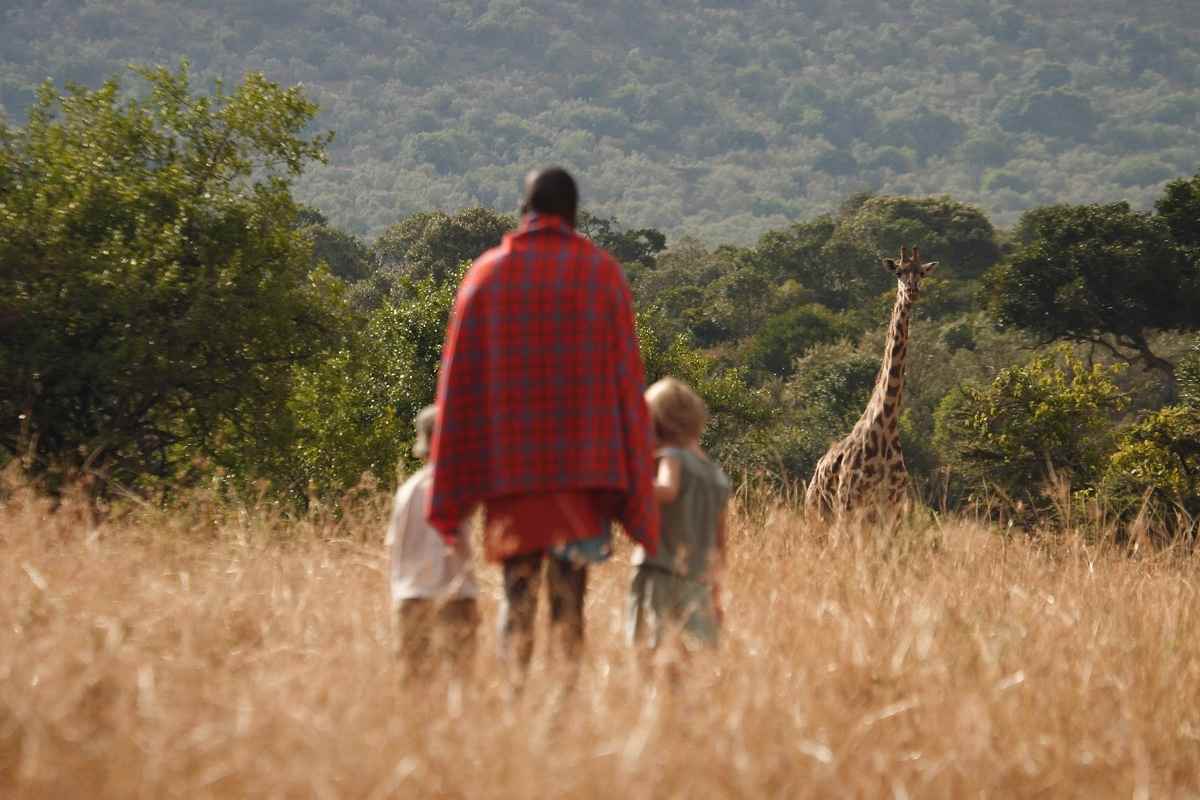 They are also committed to responsible tourism and delivering the best possible experience which is why they are consistently named among the best safari experts in the world.
For help with your family safari, click here and use my code KAAT to schedule a complimentary consultation and waive their $250 trip planning fee.
Best Tour Companies for Families Visiting Japan
23. Inside Japan
Inside Japan offers personalized family-friendly tours of Japan that all ages will love. They take care of all the details and all you have to do is show up.
The family is front of mind with their itineraries and they ensure kids have just as much fun as the adults. Does your child have a special interest like robots or fashion? They can tailor the trip to include something just for them. With over 20 years of experience, Inside Japan is sure to create the best family trip for your group.
Book a Family Travel Expert For International Travel
When it comes to the best tour companies for families, you can find adventure trips that challenge you as well as tours geared towards every generation of your family! You don't have to go to a kid-themed resort or stick to children's activities.
Book a tour with a certified child expert so you can enjoy the thrill of an active vacation while having peace of mind that your child is safe and making memories. Or let your guide plan cultural experiences like cooking classes that both the grandparents and the grandkids will love!
Just keep an eye out for age limits when it comes to tour companies. Some have them and some don't.
This also goes for transportation— some provide flights to and from home while some don't. Make sure you're getting the experience your family is looking for. But that shouldn't be too hard to find with all the great options on this list!