Looking to plan a multigenerational trip but you aren't sure where to begin? Planning a trip with multiple families and generations can be overwhelming. However, these multigenerational travel tips will help the process run smoothly and make sure that you have the best vacation for all ages and abilities.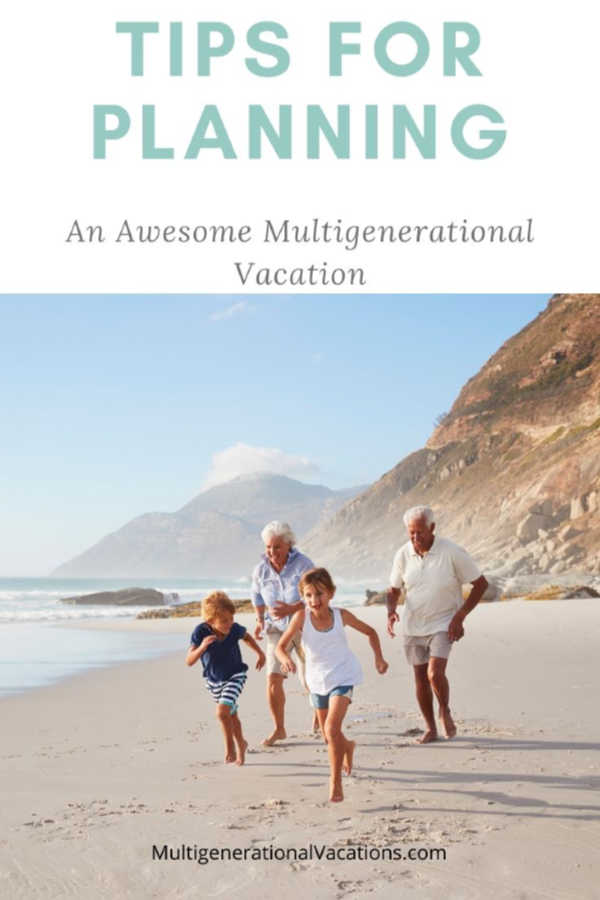 How do I plan a vacation with my extended family?
1. Coordinate plans
The most important part of planning a successful multi-generational vacation is making sure everyone is on the same page. Try to schedule a time when everyone can meet up over lunch or join a group call.
Check out these multigenerational travel tips in order to make your family trip run smoothly!
What to discuss when planning multigenerational vacations
Budget- Decide how much each group member or family is willing to spend. This will help guide the length, location and style of your trip. With larger groups, it's often possible to work with smaller budgets if you look at group accommodations and discounts.
Dates- Figure out which time of year works best and narrow down some dates that might work. Multiple options are great. Think about how you can utilize long weekends to extend the trip or trips that might work during major holidays.
How long? – Decide how long your family can allocate for the trip. Depending on the length of the trip will also narrow down available options. If it's your first trip, consider doing a weekend to test the waters. 
Type of Vacation – Think about what type of trip you are looking for. An active trip with hiking or white water rafting? Or perhaps a cruise with multiple ports and beaches? Figuring out the type of vacation everyone would like can really help to narrow down your options.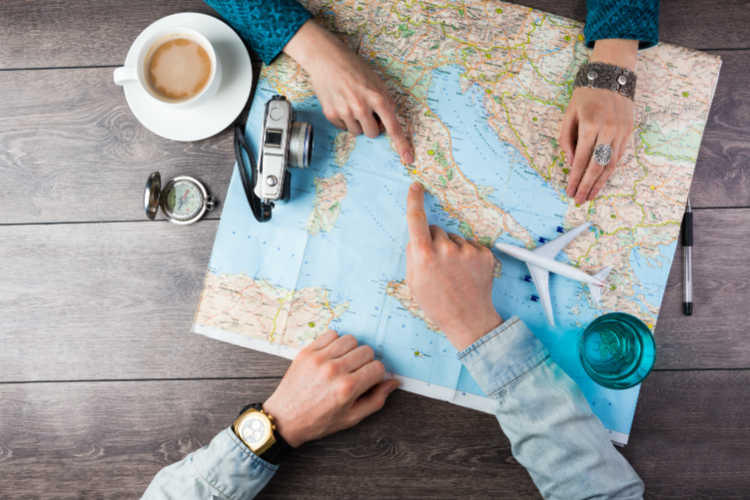 Where? – Make a list of places that might work and then vote on the favorites taking into account the length of time available. Decide whether you want to stay close to where you live or if there is an easy city for everyone to drive or fly to.
All inclusive vs. Plan Your Own– What type of trip are you looking for? Do you want to stay in one location or move around between cities? Some families prefer a cruise or all-inclusive because it means less logistics and plenty of activities for everyone. Other families like to explore various cities, travel across Europe or rent multiple RV's and explore the US.
Other Considerations– If you are traveling with small children, is childcare needed at any point? Look at the accommodation options to make sure everyone is happy. Does anyone in your group have limitations that need to be considered? Mobility issues can limit your options, but can also cause disappointment if someone in the group is feeling left out.
During the group conversation, work through each topic of discussion and have a note-taker to help stay organized. If you aren't able to meet, a shared Google doc is also perfect for organizing ideas.
If necessary, set up a group call or meet together in person to discuss some of the specifics:
What is everyone looking for? When are you planning to travel and for how long? What are some possible destinations? Do we want pre-arranged activities you might find in a cruise, group trip, all inclusive, or dude ranch vacation? What type of vacation does everyone want (active, relaxing, city, beach, mountains)? Take into account any health/diet concerns and ages if there are young children or elderly adults. Will you need to find childcare needed at any point (adult only activities/evening out, etc.)?
2. Use a budget to help make a decision
It's time to sit down and look at the numbers. If you've come up with a few options for a multigenerational vacation, then it's time to crunch the numbers. This is one of the most important multi generational travel tips because it sets the tone for the rest of the trip.
Things to consider: Look at the cost of travel to destinations you've chosen. What is the cost to drive, fly, or take the train? What do accommodations cost (hotels, resorts or on the cruise). Compare dates if needed. Think about transportation. Do you need a rental car or can you use public transportation? Consider the average cost of food, extra services and tips. Eating out can add up and if you have a large group, and you'll likely need to make reservations. Are there any group activities or tours that you want to take? Research to see the average costs for each.
Now make a group decision on where you are going so that the planning process can begin.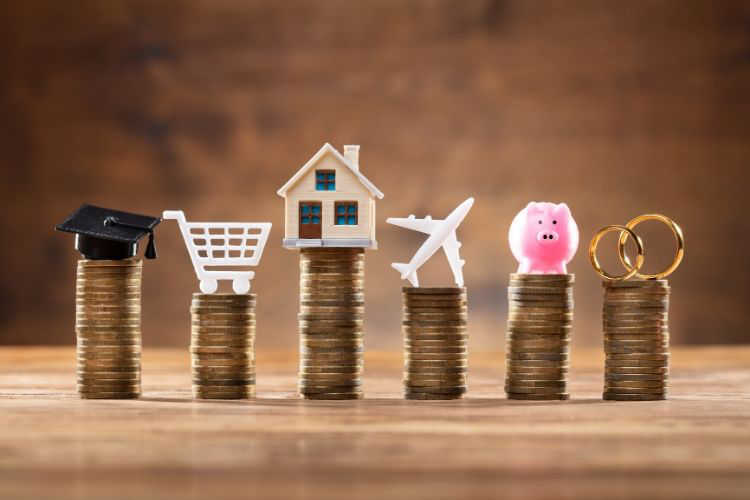 3. Delegate travel tasks
So you've decided where you are headed, now it's time for vacation planning. Is there someone in the group that wants to do the majority of the work or do you want to delegate planning your multigen trip?
If you decide to delegate, split up the tasks.
Researching airfare or transportation costs
Looking at hotels, cruise options or shared accommodations (airbnb, vrbo)
Deciding which restaurants will work for the group, including noting any dietary restrictions
Researching activities and tours that the group would enjoy
If one person takes on the planning, decide how the information will be shared and how decisions will be made. Multi-gen travel can be overwhelming, so another option is hiring a travel agent to oversee the planning, but I'd recommend having one point of contact.
Things to consider:
Who will do airfare? Does everyone do their own?
Who will research properties? Who will research activities/restaurants/transportation? (Could be one person or separate)
Not a bad idea to assign one person to oversee everything or hire a travel agent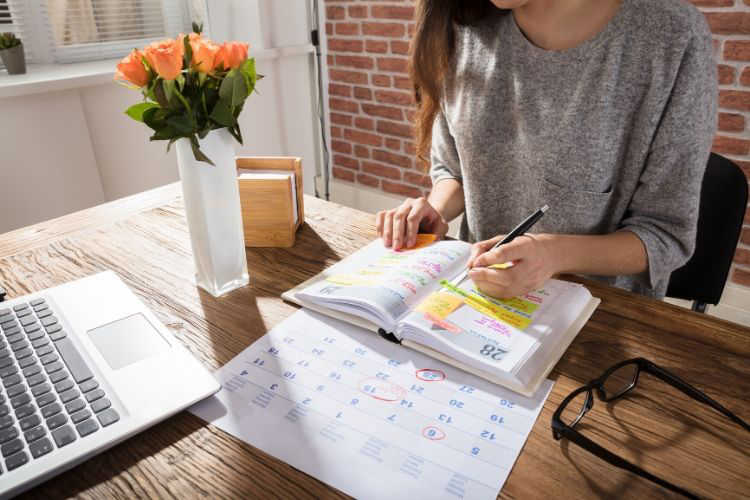 4. Set up a way to split travel expenses
There are a few options in this category as well.
Option A: The easiest option is for one person to make all the reservations and bookings using one credit card. This allows the group to stay together as one booking and make things simpler. Depending on the size of the group, you may qualify for group discounts if you book all together.
With this option, the other members of the party can Paypal, Venmo or transfer the funds directly for reimbursement of travel expenses.
Option B: The other option is for everyone to book their portion of the trip separately. This requires a bit more patience and work because you'll want to make sure everything lines up correctly.
For example, make sure everyone has the correct dates and times for each hotel, car rental, activity and tour. If anyone makes a mistake with their individual booking, it can be difficult to realize it until it's too late.
Option C: Each person is responsible for one aspect of the trip. Whether is be food, transportation costs, accommodations or tours. After the trip is complete, each group can add up their trip costs and then even things out if needed.
This might be as easy as one person pays for everything, others reimburse them at the end.
Other ideas: Each person is responsible for something (food, transportation, accommodation, etc.) or split everything (probably set up Paypal or Vimeo accounts for this)
5. Set deadlines for decision making
Multi-gen travel can be complicated, so having deadlines will keep the trip organized and you won't run into issues like a hotel being fully booked or not having enough rooms. This is especially true if each family is booking separately for their portion of the trip.
This is where the idea above comes in. Keep all the trip plans in a Google doc so everything can mark things off. This is one of our top multigenerational travel tips to stay organized. 
Regularly e-mail, chat on messenger or meet up to discuss the current trip plans and action steps.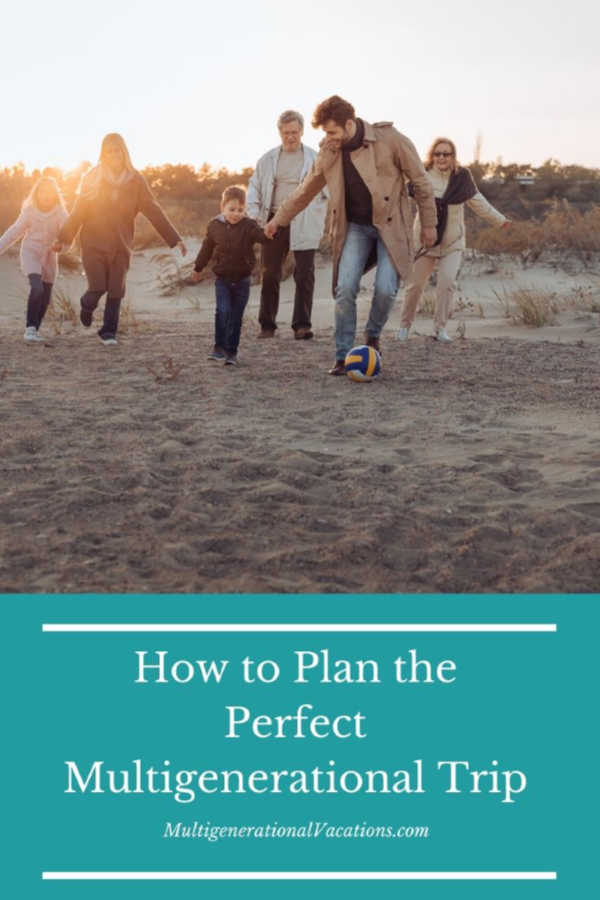 6. Take age into consideration when planning activities
As you start to narrow down the travel activities, keep the ages of all of your group members in mind. Older people/grandparents might need more downtime or have limited mobility issues. Young kids will need snacks, breaks for play/napping and their meal times may be different.
Plan a variety of activities that appeal to multiple ages, but try not to overschedule. It is suggested you only plan for one activity or tour per day and then have the rest of the day open for meal times, and time to relax. This not only applies to resorts, but also city travels.
With lengthier trips, make sure you account for some downtime. Try to spend at least three nights in each location to minimize the stress of relocating and traveling.
7. Find properties that accommodate everyone
You have a few options in this category and some may or may not apply depending on the type of trip. If you plan to take a cruise or stay at an all inclusive, the decision is pretty simple. If not, check out the options below.
Option A: Rent a house with enough bedrooms for everyone. This can save money on large group travel. Be sure to ask how many bedrooms each family would require and then limit your search on airbnb or Vrbo with these considerations in mind. Be sure to check out our vacation rental tips to save any headaches!
This is also a great way for multigen families to reconnect. With a shared house cousins can play together, child watching duties can be shared, and group meals can be shared around a large dining room. Tip: Make sure each family has their own bathroom.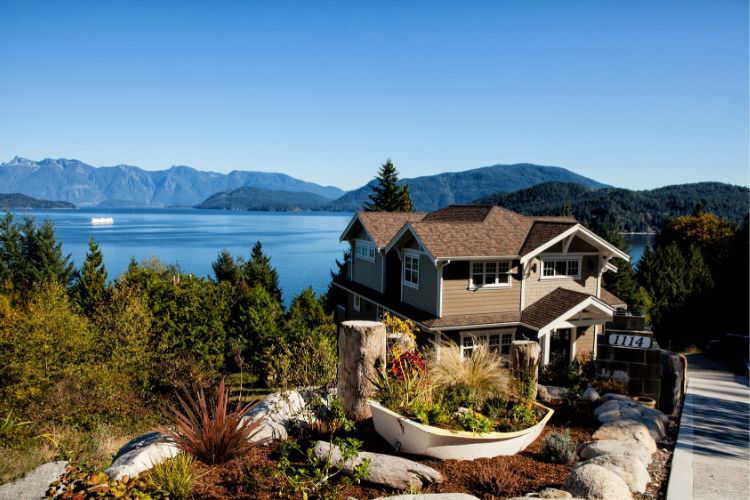 Option B: Rent rooms in the same hotel. Decide which family-friendly resort everyone likes and book enough rooms for everyone. You can still meet up in the lobby, hit the pool or enjoy dinner at the hotel at the same time. This is often the choice for groups that prefer a resort with multiple amenities. 
Option C: Pick the same city, but then book the accommodation that works for each group. Perhaps some group members want to use hotel loyalty points or grandparents want to be close to a golf course. Others might be budget minding and want to stay in an airbnb with a full kitchen, the choice is endless with this option.
Multigenerational vacations are not only about spending time together, but also about allowing flexibility to make the trip run smoothly. Having separate accommodations can give a family a bit of privacy and the ability to work with their set budget.
Does everyone want to stay in the same house? Same hotel? What works best for the group? If everyone in same house, give everyone their own room and bathroom if possible.
Before Traveling as a Group
8. Discuss what everyone is bringing and pack accordingly
Your trip is quickly approaching and now it's time to discuss some of the details before you leave. We don't want everyone overpacking or showing up with the wrong items.
Clothing- Pull up the weather report to see what clothing is required for your trip. Each family has their own packing style, but at least they can bring the correct items.
Shared Toys- If there are quite a few children, be sure to bring a few toys, but also plan on sharing. Coordinate to see which family is bringing what.
Speciality Items- Do you need bedding for an airbnb? Pack and Play for little ones?
Weather related gear- always pack a raincoat (just in case), but what about venturing to higher altitudes, snow gear, swimsuits and hiking gear?
Be sure to pack some cards, puzzles or board games for some shared family time.
No need for everyone to overpack. Does someone need to bring toys for the kids (they can share, not everyone needs to bring some), do you need bedding, etc., weather related gear? Bring board games or puzzles or cards, something everyone can enjoy.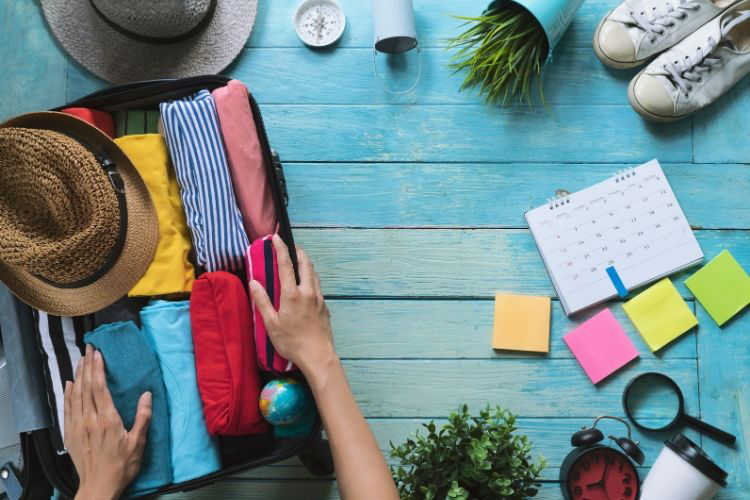 9. Iron out any last-minute details (transportation, arrival times, etc.)
Schedule one last meet up to go over all the details of the trip. Add a detailed itinerary into Google docs so that everyone has the information at their fingertips.
Add information such as flight information for each family, transportation, tour times and reservations numbers. You can easily download the document to your phone and use it offline while you travel.
10. Settle any budget issues
Make sure everyone has an idea of what to expect for costs during the trip. You don't want any surprises or for someone to feel left out because something is more than they anticipated.
Time for your multigenerational vacation
11. Get everyone settled in
Don't plan activity for first day, just give everyone a chance to relax. Book dinner for the first night or make plans to order in. Depending on where you've traveled from, there could be some serious jet lag.
This also allows for delays with flights, rental cars and other things that may happen on a travel day.
If you are planning on taking a cruise, be sure to stay the night in a hotel before the day of departure.
12. Plan some group meals during the trip
If you plan to cook some group meals, be sure to alternate who is responsible for what so one person/family doesn't shoulder the burden. Consider rotating preparation and clean up of meals. This also includes making a grocery list to make sure all items are covered for meals.
If you don't plan to cook, make reservations for a restaurant so that you don't have to wait for a table (especially true with larger groups). Be sure to consider dietary needs in the choice of the restaurant.
If you are staying at a resort, decide if you will eat at the resort or drive elsewhere. Consider families with young children and earlier dining options with highchairs and children's menus.
13. Pack your patience
Multigenerational vacations can be stressful with lots of moving parts. Even something as simple as driving to a local resort can add a new layer with multiple families. Pack your patience and make the best of the trip. Make new memories and enjoy time spent with the grandparents or the grandkids. After all, that's why you planned the trip in the first place!
After Your Multigen Trip
14. Share photos and memories
Create a shared Google Drive or Drop Box to add photos taken during the trip. You could also make a photo book from Shutterfly that everyone could purchase as a memory of the trip. 
If you plan to post on Facebook, check with family members to see if there are any restrictions, some families do not like photos of their children posted without their permission.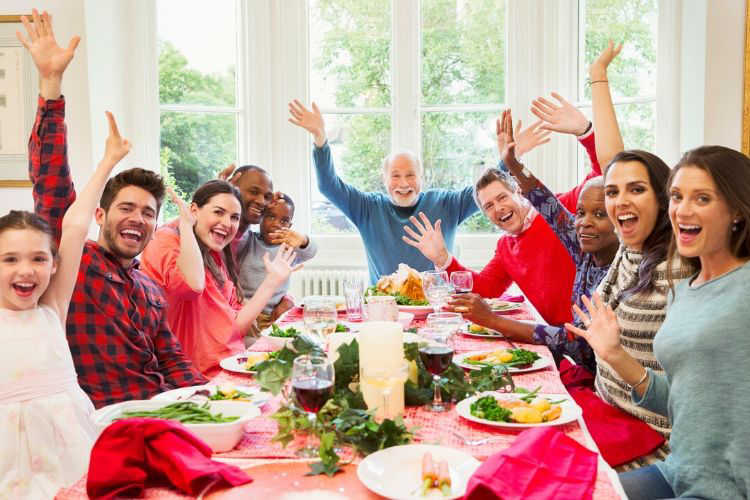 15. Tie up loose ends
Sort out any loose ends such as evening out expenses. Gather together to see what worked well and what didn't work well if you plan to book another trip in the future.