Whether you want to cross Machu Picchu off your family's travel bucket list, or you long to explore the magnificent geological features of Rainbow Mountain near Cusco, Peru represents the perfect spot for a multi-generational family vacation. We've been wanting to visit Peru for awhile and have always appreciated Our Whole Village's philosophy and itineraries.
Our Whole Village (OWV) is a family-focused travel agency that designs meaningful and culturally-immersive trips for families who want to create lasting memories, travel more consciously and give back. Covid might have put our Peru travel plans on hold, but I asked OWV to put together this Peru guide, including their favorite activities and accommodations.
Peru Family Vacation Guide
*Disclosure: This post may contain affiliate links, which means we may receive a commission if you click a link and purchase something that we have recommended. Please check out our disclosure policy for more details. Thank you for your support!
Why take a Multigenerational Family Vacation to Peru?
Peru contains stunning natural beauty, from high-elevation lakes to remote deserts and prime Amazon rainforest. Its rich and varied history means there are archaeological treasures from civilizations as diverse as the Norte Chico, Wari, Nazca, and Inca scattered across the land.
From the colonial charm of Cusco to the ancient splendor of Sacsayhuaman, the iconic llamas and alpacas of the Sacred Valley to the lush rainforests of Puerto Maldonado, there's something for every age and interest in Peru. What's more, the "Land of the Incas" boasts some of the best food in the world, founded in agricultural practices left unchanged for more than 2,000 years.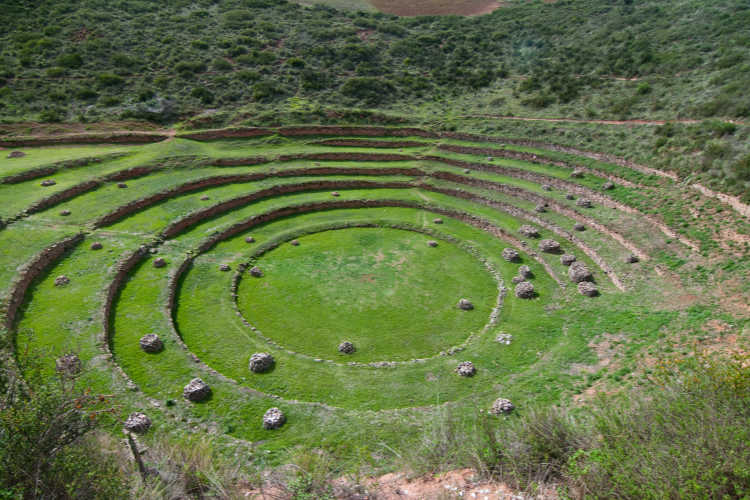 Where Is Peru?
South America is moderately easy to reach from the United States. While Peru has 234 airports, only 24 of those receive regularly scheduled flights from Peru's leading domestic airlines. Most travelers fly directly into Lima's Jorge Chávez International Airport (LIM) before catching connecting flights to final destinations such as Cusco (CUZ) or Puerto Maldonado (PEM) (for a visit to the Amazon Basin).
What to Know Before You Travel to Peru
Peru currency
The official currency of Peru is the nuevo sol (S/) or Peruvian sol. Since the nation still operates primarily on cash, keep plenty of paper money and coins on hand. Don't expect to find ATMs or currency exchanges in small villages and towns. While US dollars may also be accepted, expect change given in the local currency. So, you'll have to do a little math to make sure you receive the correct change.
Peru safety
In certain parts of Peru, such as the Columbian and Peruvian border area in the Loreto region, criminal activity is more common. The American government also recommends avoiding the area in central Peru known as the Valley of the Rivers Apurimac, Mantaro, and Ene. Remain aware of your surroundings and stay vigilant as you would with any location that you're visiting while at home or abroad. Use common sense and don't venture out after dark. For more information on safety during your vacation, check out the latest updates.
Vaccinations for Peru
The CDC does recommend travelers to Peru take certain precautions. Hepatitis A is an important one, as well as Typhoid, and Tetanus. Check out these travel vaccines for Peru recommended by Passport Health (which is a great place to go for your shots) to see what you might need to have before a visit.
Transportation in Peru
There is a vast diversity when it comes to forms of transportation in Peru, from antiquated trucks to modern air fleets. As you travel through the countryside, you will need to strike a balance between comfort, practicality, cost, and safety. Better yet, work with a travel company that can organize transportation needs in advance, relying on the most comfortable and modern standards.
Peru Challenges and Concerns
When traveling to Peru, prepare for soaring heights and panoramic vistas. Of course, these views come with the potential for altitude sickness (or soroche). Prevention through acclimatization remains the best line of defense. Recognizing the telltale signs of altitude sickness is important. They include loss of appetite or nausea, headaches, lethargy, and poor sleep. To avoid altitude sickness, make rest a priority, avoid alcohol, and eat in moderation.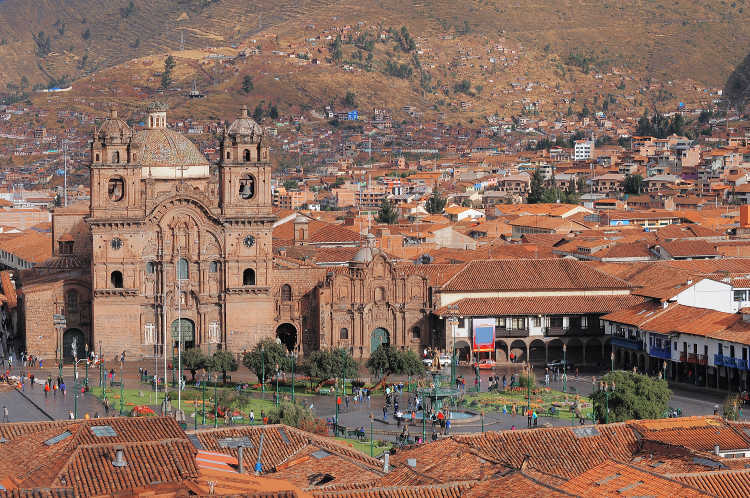 Healthcare in Peru
The public healthcare system provides all Peruvians with access to medical care regardless of their income. The private health sector is mainly centered in the capital city of Lima. Private clinics provide a much higher standard of care than public health facilities, and they have up-to-date medical equipment, supplies, diagnostic equipment, medicine, and well-trained nurses and physicians. Tourists to Peru should purchase an international health insurance policy before arrival to cover any expenses that arise while abroad.
When is the Best Time to Visit Peru?
Here is what you can expect when traveling to Peru. Dry Season: May to October. Rainy Season: November through April. High Season: July and August, mid-December to mid-January.
Optimal Travel Times: April to June or September to November. During these times you'll enjoy lighter crowds, warmer temperatures, and fewer rainy days.
What to Pack for Peru?
When in Peru, prepare to dress for a variety of microclimates found at various elevations. The nation contains 28 of the 32 world climates. What does this mean for multigenerational travelers? Remember to pack for temperature fluctuations. In other words, layering will be your friend.
Choose wrinkle-free materials that pack easily and can be washed on-the-go and air dried. Don't forget a compact raincoat for the occasional drizzle and a light down jacket for evenings when temperatures can drop drastically. You'll also want to invest in comfortable walking shoes that can handle brief treks through the mountains or jungle. You'll also want to leave some extra room to bring back souvenirs from Peru.
Things to do in Peru with kids
Paddleboard or Kayak on Piuray Lagoon
Enjoy a 15-minute yoga session before heading out onto Piuray Lagoon for a paddleboarding or kayaking lesson. The calm, mirror-like waters of the lake are perfect for practicing new skills while enjoying breathtaking vistas of the surrounding countryside.
Enjoy an Immersive Visit to the Huilloc Community
Experience the vibrant indigenous culture of the Sacred Valley while being symbolically integrated into the Huilloc community. You'll get dressed in typical clothes and use traditional tools to participate in the life ways of the Andean people.
Explore the Peruvian Amazon
From the Tambopata National Reserve to Manú National Park, enjoy spectacular views and many family-friendly activities. These include river cruises, accessible jungle hikes, visits to indigenous villages, and plenty of wildlife observation.
Take the Vistadome Train to Machu Picchu
Savor the dramatic scenery of the Andes on a scenic train journey to the station at Agua Calientes. There, board a coach for a 25-minute ride to Machu Picchu, the fabled "Lost City of the Incas" built circa 1450 by the Inca emperor Pachacuti.
What to Eat in Peru?
Peruvian food is enjoying a moment and with good reason. This cuisine reflects the diverse history, culture, and local resources of the nation while offering plenty of mouthwatering recipes. What should you order while in Peru? Some of our favorite dishes include:
Aji de Gallina: A chicken dish crafted using Peru's famous bright yellow Aji Amarillo peppers. The slight spiciness of the meal keeps it from descending into boredom without proving "too hot" for kids.
Salchipapas: This mixture of papas (potatoes) and salchidas (sausage) will put a smile on any kid's (or adult's) face. It also represents a hearty treat that'll stick with you throughout the day.
Papas a la Huancaína: This glorious mixture of huancaína, a creamy cheese sauce, over boiled Peruvian potatoes and hard-boiled eggs tastes both rich and satisfying.
Mazamorra Morada: This popular dessert is made from purple corn and fruit and will please just about any sweet-loving palate.
From Aji de Gallina to Salchipapas, there's no end to yummy Peruvian food for kids. What's more, the Peruvian reliance on local vegetables and fruits translates into nutritious dishes sure to satisfy without causing a sugar rush.
Accommodations in Peru
Multigenerational travels to Peru provide ample opportunity for three generations (or more) of your family to come together for unforgettable memory-making. It's important to find accommodations that fit the needs of your family.
Where to Stay in Peru with a Family
Here are a few more upscale options for the most luxurious traveler: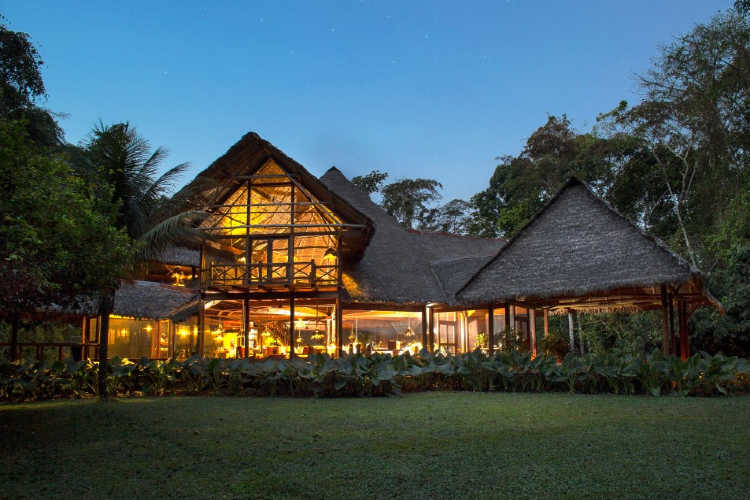 Peru Itinerary ideas
A family vacation to Peru should be a minimum of 10 or 11 days long to allow for travel both ways. A flight from New York to Lima takes approximately eight hours. Peru family travel will also require time for acclimating to the extreme elevation of places within the Sacred Valley, including Cusco and Machu Picchu.
Peru itinerary: Lima to Cusco
Fly into Lima and spend a couple of days exploring the city. Head to Cusco to start your Sacred Valley experience. At Piuray Lagoon, enjoy a kayaking or paddleboarding lesson before taking a traditional Andean ceramics class. Continue to Chinchero, Maras, Moray, and Ollantaytambo, to learn more about the vibrant Inca Civilization. In Huilloc, enjoy a community-based experience that provides a behind-the-scenes look into daily life. Take a scenic Vistadome train to Machu Picchu, where you'll savor the mystique and adventure of the "Lost City." Discover the architectural wonders of Cusco and Sacsayhuaman. Enjoy an Andean horseback riding expedition or a chocolate-making workshop. This is the Peru itinerary we looked at for planning a trip.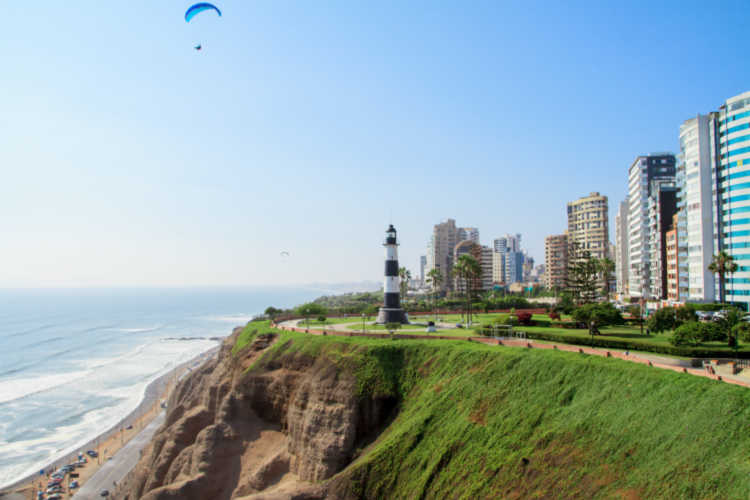 Amazon Extension: Puerto Maldonado
Fly into Puerto Maldonado Airport and head to the pier just 15 minutes away. From there, spend 45 minutes sailing along the Madres de Dios River to your hotel, experiencing expansive vistas of the forest along the way. Choose from a variety of excursions that allow you to explore the rainforest at your own pace. Options include a guided walk to learn more about the Amazon Basin, passing by impressive trees such as the Shihuahuaco and the strangler fig. Or, explore the river by night, keeping an eye out for the rainforest's nocturnal creatures — owls, capybaras, nightjars, alligators, and more.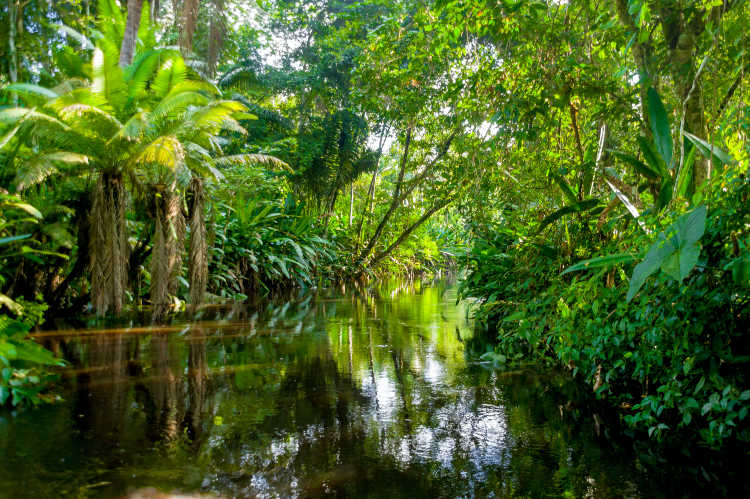 Consider a Peru Group Tour
If you want to travel with like-minded families, in addition to customized private departures, Our Whole Village offers a few group departures to Peru each year. Find out more about the amazing family tours that they curate for adventurous multigenerational families who want to see the majesty of Peru.