If you are looking for destinations for a family reunion or a multigenerational family holiday, you have come to the right place. We have collected some of the best international vacations for families, for everyone from toddlers to grandparents. This list will continue to grow as we travel, and others recommend their favorites. Be sure to check out our favorite multigenerational family vacation ideas in the United States for more ideas. Europe will be a separate post from this one, but if you are looking for the best family holiday destinations in the world, you should start here.
*Disclosure: This post may contain affiliate links, which means we may receive a commission if you click a link and purchase something that we have recommended. Please check out our disclosure policy for more details. Thank you for your support!
Best International Family Vacations for Multigenerational Travel
Multigenerational Family Vacation Ideas in the Caribbean
The Bahamas
Mention beach vacation and my grandkids take about a nanosecond to pack their bags for our next multigenerational family trip. Last summer, my 12 year-old-grandson and I did just that – destination: The Bahamas. While this trip was just the two of us, The Bahamas offers something for everyone including large families.
Say yes to white sand beaches, turquoise blue water, and some of the Caribbean's best entertainment with a wide selection of resorts ranging from exclusive to family-friendly. We definitely gravitate to water activities including boating, swimming, fishing, and more. Our favorite day trip was to Balmoral Island, where my grandson spent hours snorkeling its waters excited about seeing the multi-colored marine life.
Of course, families will want to take time out to experience the world-famous Atlantis Paradise Island Resort, featuring its Aquaventure waterpark, pools, beaches, and extensive marine habitat. When traveling with multiple age groups, there is an activity for everyone! Floating on the lazy river, splashing in its over 11 pools, viewing the marine life in the tunnels of aquariums. And for the adventurous, consider the thrill of sliding through a tube into a shark tank.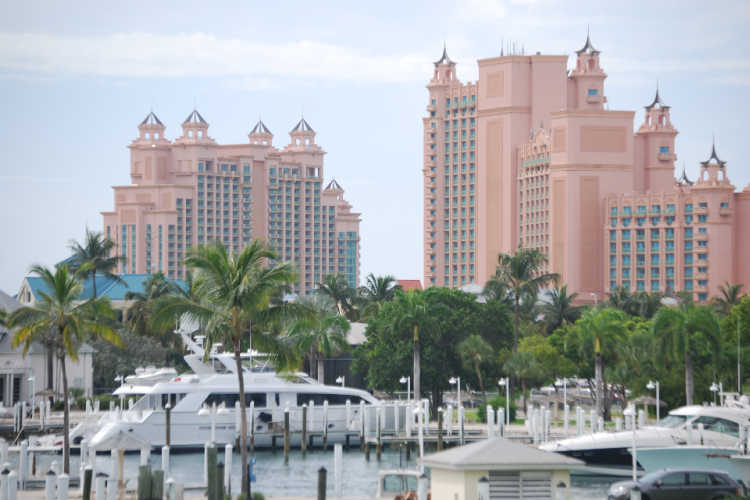 Evenings are best spent strolling Marina Village, near Atlantis, tasting local cuisine like crunch conch fritters at the fun Frankie Gone Bananas Restaurant. This outdoor shopping complex also offers live entertainment, such as Junkanoo, a street parade with music, dance, and costumes of mixed African origin, inviting the audience to participate.
While a bucket list stay at the Atlantis might be on everyone's list, our budget couldn't stretch that far. An affordable (but not fancy) hotel option for families is the Comfort Suites Paradise Island. Your budget-friendly overnight stay includes day passes to The Atlantis Aquaventure (with some restrictions). Breakfast and wifi are also included. Diana Rowe of TravelingInHeels.com
Beaches Turks & Caicos
One of the best vacations for a multi-generational family vacation is Beaches Resorts in Turks and Caicos Islands. Located on the glorious Grace Bay – known for being one of the most beautiful beaches in the world – there is a reason families return to Beaches Turks and Caicos year after year. Our family has visited this all-inclusive resort annually for the past eight years. Each year, we see large multi-generational families, some of whom are annual visitors like us.
The Turks and Caicos Islands are part of the Caribbean, located near the Bahamas. The Beaches property is in Providenciales, just about 15 minutes from the airport. Accessing the resort is via a shuttle from the airport, which is included in the all-inclusive price when staying at Beaches.
In addition to offering a variety of accommodations that can support large groups, there are many rooms located on ground level. Whether a member of a family has mobility concerns or parents are pushing a stroller, the resort accommodates a variety of mobility and accessibility needs.
There is something to entertain guests of all ages, from babies to grandparents. Beaches' Camp Sesame, the kids' clubs, and Sesame Street character events satisfy the youngest travelers. And don't forget the Pirate's Island Water Park, my kids' favorite! There is even programming and dedicated areas for older kids and teens.
Adults can enjoy their own programming and activities, on-site entertainment, and included activities throughout the day. Whether you are interested in snorkeling, scuba diving, sailing, fishing, or lounging by the beach or pool, adults and grandparents can relax, while kids are looked after with trained nannies. Interested in a family sports match? They offer those too!
With twenty one included on-site dining options, Beaches Turks and Caicos offers plenty of seating and dining options for large parties. Reservations are not typically necessary (except for a couple of select locations).
Beaches Turks and Caicos is a wonderful resort for a large, multi-generational family to get together, offering something for each age to enjoy a relaxing and fun family vacation. It's what keeps us coming back year after year. Keri of Bon Voyage with Kids
Puerto Rico
This US territory makes for a great multigen family vacation because it is easily to reach from the United States, most people speak English, and they accept American currency. The island itself offers plenty of opportunities for relaxation, exploring, and culinary delights.
Families will find there are a few good options for accommodation. We enjoy the Marriott Stellaris Casino where everyone can have their own room and meet a the pool or beach. Another option is the Plantation Resort Residences at Dorado Beach with its own waterpark and golf course, and comfortable multi-room condos for everyone.
Some of our favorite things to do in Puerto Rico include touring the old Spanish forts, exploring El Yunque rain forest, and spending time at Luquillo Beach. Parents and grandparents might enjoy a tour of the Bacardi Rum factory (yes, kids can come too and will enjoy running on the lawn while adults enjoy a beverage). Don't forget to sample the local cuisine while you are there. We recommend mofongo, arroz con gandules, and tostones.
Know that it is usually very warm and humid in Puerto Rico, so be sure everyone is drinking plenty of water, wears sunscreen, and keeps a hat and sunglasses nearby at all times. Kirsten Kids Are A Trip
St. Thomas, US Virgin Islands
St. Thomas in the US Virgin Islands is the perfect spot for a family getaway. With a major airport located on the island, getting there is a breeze. Just a short drive from the airport and in close proximity to plenty of amenities, Sapphire Beach Resort is the perfect home base whether traveling as a small group or large one. The resort consists of independently owned condos located right on the beach. Rent several adjoining units and families can open patio walls to take advantage of the communal outdoor living space, while each family can maintain their own private space.
Between relaxing under a shade tree overlooking the calm blue bay, snorkeling, kayaking, or even renting a boat to tour the nearby islands, there's something for everyone.
St. Thomas is also home to Coral World Ocean Park with touch pools, sea life encounters, and an underwater observatory tower. Take a ride on the skytram to Paradise Point with beautiful views of the harbor and Charlotte Amalie, or sip on one of the world famous banana daiquiris at Mountaintop overlooking Magens Bay. Kristin at Snorkel and Hike
Antigua and Barbuda
Antigua and Barbuda, where the beach is just the beginning, says the promotional tagline. They also say there are 365 beaches, one for each day. I am not sure about that but I have lived on this beautiful island for about 2 years and explored every inch of it. Indeed all the beaches in Antigua are spectacular stretches of soft white sand washed by turquoise water and surrounded by lush green rolling hills. It's paradise on earth.
Antigua is very popular as a wedding or couples destination because of the romantic views and hi-end hotels for the ultimate luxury escape. However, working as a tour company representative, I have seen many families enjoying their stay on the island.
It is indeed a beach destination but Antigua is also full of history, culture, and interesting places to explore for the entire family together.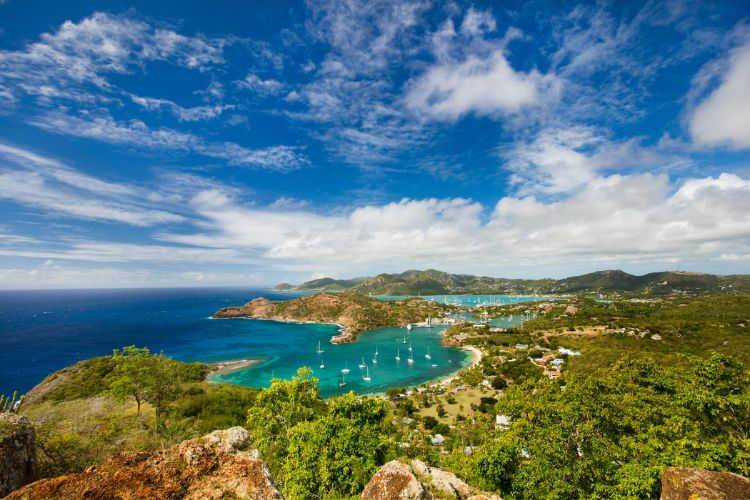 There is a variety of all inclusive hotels such as Verandah, Jolly Beach or Curtain Bluff that specially cater for families with mini club for kids and babysitting services to look after the youngsters while the rest of the family enjoys some peace and tranquility.
There are tours organized to visit historical sites on the island such as English Harbour or old mills that are suitable for the entire family to enjoy together.
Even the night can be an occasion for family gatherings. Every week on Sunday a joyful sunset party takes place on the hills overlooking the historical harbour where tourists and locals alike of any age gather together to dance to the sound of local music while drinking the national cocktail the rum punch!
A vacation in Antigua & Barbuda is indeed perfect for each and every member of the family. Isabella of Boundless Roads
Multigen Family Holidays to Asia
Bali
Southeast Asia makes a fabulous place to meet as a larger family group, particularly for those spread between Australia and Europe. Our favorite family destination for years has been Bali, Indonesia. The small tropical island sits just to the north of Australia and provides visitors with almost guaranteed year-round warm weather. The best time to visit is during the less-humid dry season from April to October.
Although there are plenty of luxury resort options in Bali, what we love most about Bali is the private villa options, allowing family groups plenty of space to spread out. With access to your own pool, and in most cases daily maid services or even live in housekeepers, there's no squabbling over the chores. Everyone can enjoy some time off and be spoiled by Balinese hospitality.
There's a huge range of nature and cultural attractions on the island, including stunning waterfalls and many Buddhist temples to explore. It's very straight forward to hire a driver for a day in a small mini van and you can choose your own itinerary and work to your own pace. We recommend you find yourself a villa away from the most crowded beach towns on the west coast to avoid spending most of your days out stuck in traffic.
A favorite town of ours is Sanur, just 30 minutes east of Kuta with a calm beach front and quieter streets. Or head further afield to find more of Bali's hidden gems, glorious secluded beaches to the irresistible rice paddy fields and mountainous landscapes Bali is famous for. Keri of Our Globetrotters
Tokyo, Japan
If you are planning a trip to Japan, it's sure to include Tokyo, the capital city. It is a great option for a multi-generational family trip, as there is such a diversity of things to do together as well as separately. There is a vast selection of beautiful gardens, shopping options ranging from traditional to contemporary, tall towers to see views over Tokyo, sports matches such as baseball and sumo wrestling, a diverse range of restaurants and many museums and art galleries.
My top tips are to check out Nakamise Street and Sensoji Temple in Asakusa. The Tsukiji Seafood Markets are a great experience for the larger family group to enjoy together.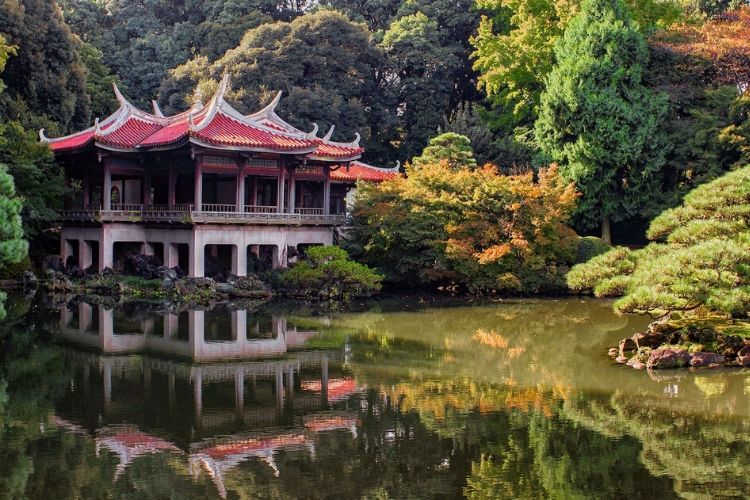 The younger crew can ditch the older ones and head out to enjoy the amazing Tokyo nightlife, as well as many other adventurous activities throughout the city such as Street Go Karting. Families with younger children will love Tokyo Disney Resort area, Pokemon Cafe, and the Ghibli Museum.
Most major attractions and train stations have websites that are in English or can be translated into English, so do your homework on accessibility before you visit. Our recommended accommodation option for a large group is The Centurion Classic Hotel in Akasaka – it is centrally located and has larger room options with modern amenities suitable for families. Anne of Pretraveller
Hong Kong
It may not be the first place you think of when planning a multigeneration trip, but my family's trip to Hong Kong was perfect for all ages. We had two children, six 30-something adults, and two grandparents.
The flight to Hong Kong was a long one from Seattle (around 13 hours) but once we got there, there was a train directly into the city. Our hotel, the Hilton Garden Inn on Kowloon, was less than a half mile from the subway station. This made for an easy walk for all generations.
While in Hong Kong, we did a bunch of stuff that everyone enjoyed. This included a day at Ocean Park Hong Kong, a theme park and zoo; a tram ride up to Victoria Peak, a mountain overlooking the city; a trip to the Tian Tan Buddha, a giant Buddha statue just outside the city; Hong Kong's shopping markets; the many, many beaches in the area; and of course, exploring the world of Bruce Lee, a native of Hong Kong.
The best part of Hong Kong, for all of us, was the many food options. Both restaurants and food markets are spread across the city. Hong Kong was the perfect multigenerational destination for everyone in my family, and I would go again in a second. Jacklyn of Your Travel Spark
Baler, Phillipines
Baler is one of the best destinations for a large family trip. It is located on the northeastern side of the island of Luzon, Philippines. The town facing Baler Bay gives great waves for surfing. Surfers aged teen-agers to young adults flock here during surfing season. Those who want to take surfing lessons can easily find an instructor to show them the waves.
Kids with their parents can walk and play on the wide, long seashore. Others can jog along. Many families set up their cameras to capture these special moments.
Grandparents can always join a day tour to see the attractions of Baler. They can visit the old, huge Balete tree and go up to Ermita Hill for stunning vies of Baler Bay. If anyone has mobility issues, there are plenty of vans that will take families around. Many private guides allow guests to hop on and off throughout the day.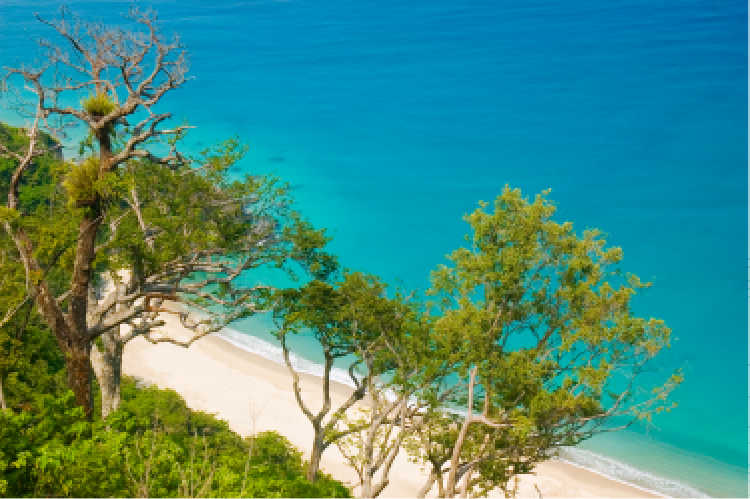 If everyone is up for a long walk, they can visit the Mother Falls. Even elderly grandparents could make the journey.
Families should plan on staying at one of the Baler hotels or houses on the beach. Almost all accommodations have verandas or balconies to view the wonderful nature of Baler. Elsa of Traveling Quote
Phuket, Thailand
We enjoyed a fantastic multigenerational family trip to Phuket, Thailand, traveling with my 74 year old mother, and a baby of 7 months old. 
Phuket is well established for tourism, which means it offers something for everyone. However, we had modest ambitions and a lot of the time we stayed by the pool in the resort, enjoyed the warm weather, ate great Thai food and relaxed.
However, we did get out and about; the whole family enjoyed Mini Golf and the Upside Down House! My mother and I enjoyed visiting a few temples on Phuket, as well as making the trip up to the Big Buddha which has views across the Island… and being huge, the Big Buddha also held the children's interest. Luckily, you can see a lot without having long traveling times and there are lots of things to do in Phuket with Kids.
Our number one tip for visiting Phuket as a multigenerational travelling group is know your limitations and don't try to do too much. We loved the Splash Jungle Park and Hotel. Yes, the hotel has its very own water park! This was a huge hit with the kids, especially to get the energy out of them before we flew home! Ariana from World of Travels with Kids
Singapore
Singapore is a great city for a multigenerational family trip. Located in Southeast Asia, Singapore is very easy to reach by air with flights from all over the world.
The entire family will love Gardens by the Bay, comprised of both outdoor gardens and indoor conservatories. The highlight is the futuristic Supertree Grove made up of tree-shaped vertical gardens that put on free light and sound shows in the evening.
Other family friendly attractions include the ArtScience Museum, Singapore Botanic Gardens and the Singapore Zoo. Families with younger kids can day trip to nearby Sentosa Island, which is home to waterparks, theme parks and beaches.
Singapore is very safe and easy to navigate with an efficient and comprehensive public transportation system and plenty of taxis and ride shares. The weather is always hot and humid so it is best to save indoor attractions for the middle of the day.
Families should consider staying at one of the many Singapore hotels with pools such as the iconic Marina Bay Sands hotel. Only Marina Bay Sands hotel guests can swim in its pool which is famous for being the largest rooftop infinity pool in the world. Matilda of The Travel Sisters
Jaipur, India
Jaipur is capital of Rajasthan state of India and is known as the 'Pink City'. The city is declared as UNESCO World heritage site; famous for massive forts, architecture and colors, of course for its food scene.
The major attraction of Jaipur is tourists seeking the city's old-world charm and Rajputana history, making it perfect for all ages. Be sure to plan at least one day in Jaipur for visiting the forts. We recommend booking a tour with a guide to visit the Amber fort, Jaigarh Fort, Nahargarh fort, and the famous City Palace.
The forts of Jaipur are built in Mughal Rajputana style which is loved by all the generations who can appreciate this beautiful architecture. Nahargarh fort gives the best views of Jaipur city and sunset at the fort is must do activity while sitting at Padao Café with your family.
Be sure to add the Anokhi museum of Hand block Printings to your Jaipur itinerary. This allows families to learn about the ancient wooden block printing technique of Jaipur.
Another major attraction of Jaipur is Jantar Mantar which every child will love to visit. It holds the biggest stone sundial and if your kid is fan of astrology, then it is great place to learn about ancient geometric devices and celestial bodies.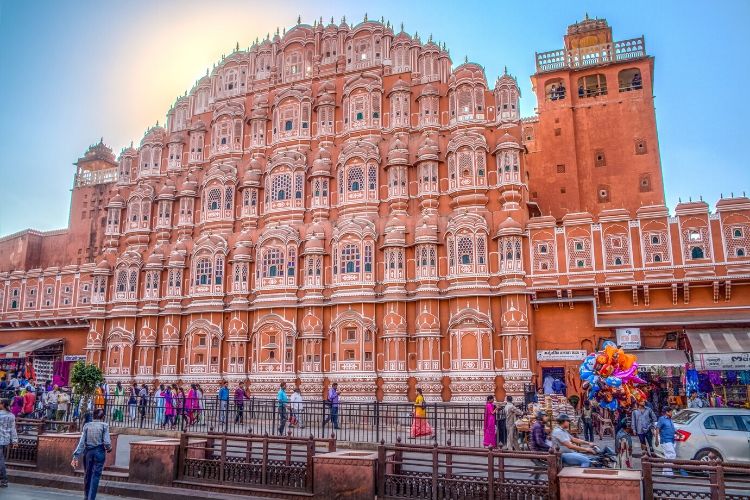 Also, Elefantastic in Jaipur is a place where rescued elephants find shelter. Here you can feed them, learn to bath them, color them with natural paints, and more. This place is awesome for learing about elephants with family and kids.
Apart from this Hawa Mahal is major attraction in Jaipur which is famously known as Palace of Winds. It has a honeycomb-like structure with 953 small and big windows! If older people are visiting Jaipur, they can visit Albert Hall Museum, famous Galtaji Temple and Birla temple. Jaipur has something to offer for everyone!
If you are looking for relaxing picnic near Jaipur with family, spend your time at Chokhi Dhani resort while enjoying typical Rajasthani cuisines, puppet shows, camel rides and evening folk dances.
Jaipur is connected with major cities of India by air, rail, and road. There are many direct flights to Jaipur from Delhi and other metro cities of India.
Travel tips: Hire a guide to know more about historical palaces. Audio guides available at major tourist destinations. Mayuri of Fernwehwahee
Oceania Multigen Family Trips
Canberra, Australia
Canberra is one of Australia's greatest tourist secrets. As the capital city, you would think it would be higher on travel itineraries but visitors tend to stick to the coastal routes. There's no beach in Canberra, but there is a big beautiful lake which is perfect for lots of activities and all ages. Families can walk around the perimeter and take in the views, watch a sunrise from a kayak, take a lunchtime cruise or play on the paddle boats. In fact wherever you go, choices for different age groups abound.
The 'Parliamentary Triangle' houses an enviable collection of galleries and museums with activities for all. Grandparents can enjoy Indigenous art and blockbuster exhibitions at the National Gallery while the kids can spend the day just up the road in hands-on fun at Questacon science museum.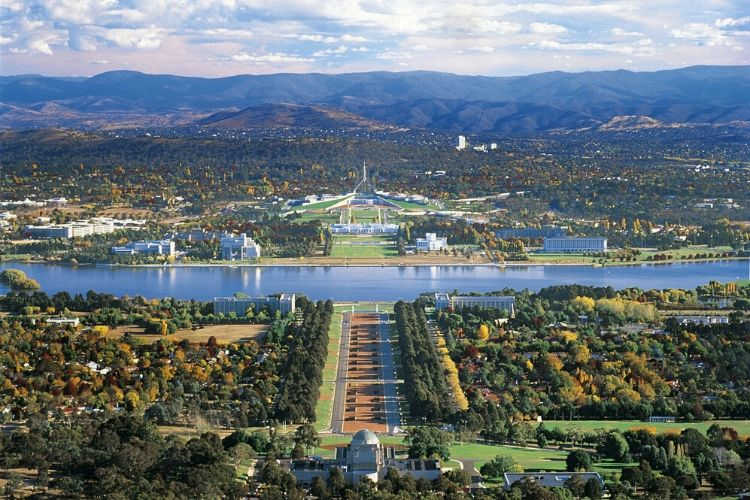 Known as the 'bush capital', Canberra is big enough to keep visitors busy for months but small enough to navigate easily with an abundant array of restaurants and places to eat. Ride on the bike trails, explore gardens and parks, visit the War Memorial or places of government, or fly a kite at the arboretum – the choices are endless.
Canberra is easily accessible by road, train or plane and makes a great stopover between Sydney and Melbourne. Christine of Booming On
Great Ocean Road, Australia
Located one and half to two hours from Melbourne (depending on where you decide to stay), The Great Ocean Road is a wonderful place for a multi-generational vacation – and has been a much-loved family holiday destination for years. From the incredible rock formations of the 12 Apostles and Loch Ard Gorge carved out along the coast that make the area so famous, to the waterfalls and beautiful viewpoints, families will enjoy every minute spending time here.
For those in need of some R&R, in addition to the beautiful calming beaches, there are plenty of spas and golf courses for adults. Kids will love the treetop adventures, zip lines, and endless wildlife spotting opportunities. (Think kangaroos, wallabies, koalas, echidnas and even glow worms)!
Plus there are plenty of lively seaside towns that make a perfect base for exploring the area. Anglesea, Apollo Bay, and Lorne are three of the busiest with plenty of restaurants, shops, and lots of accommodation options. There is everything from campsites to luxury resorts, beach huts to 8 bedroom holiday homes. No matter how big your family is – or what they enjoy on their vacation – the Great Ocean Road has it all. Vicki of Great Ocean Road Guide
Rotorua, New Zealand
Rotorua is one of the best places in New Zealand to visit with family. It has a great range of activities from family walks, to geothermal parks to adventurous endeavors.
Rotorua is known for its bubbling waters as the whole region is a geothermal area. For a free hot spa, you can head to Kerosene Creek. A few minutes walk through the bush and you can bathe in your very own hot waterfall. Or you can head to Hells Gate to bathe in the mud spa. Both are relaxing experiences for the young and old.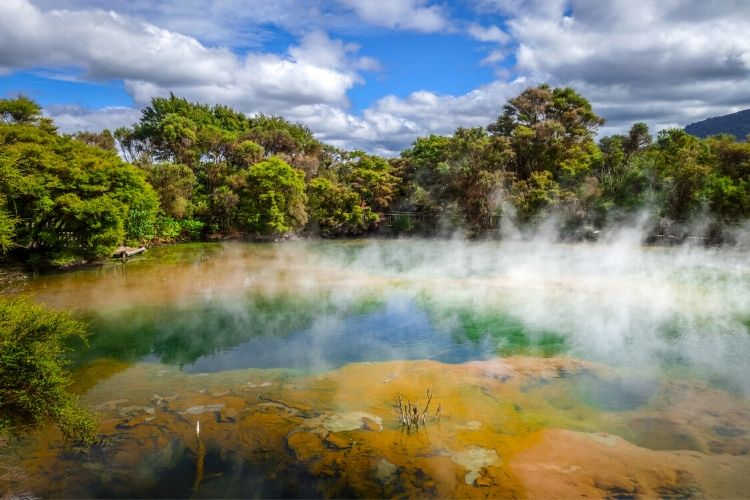 Take an adventure ride down the hill on an inflatable zorb ball, raft down the highest commercially rafted waterfall in the world or grab a bike and mountain bike through the Redwoods Forest. There are tracks from beginners to advanced here. All members of the family will also enjoy the Rotorua Tree Walk where you can walk high up in the trees, surrounded by lanterns at night.
Rotorua is located in the central North Island of New Zealand. You can fly from Auckland (the capital city) or take an iconic kiwi campervan holiday and road trip to Rotorua in just three hours. If you are looking for Rotorua accommodation suitable for the whole family, check out the spacious modern Kings on Peace Apartments. Jennifer of Backyard Travel Family
Fiji
Fiji is an ideal destination to visit for multigenerational trips, especially once you're at a private island resort. Resorts like those found on Viti Levu, one of the best islands in Fiji , often cater to guests of all ages, abilities, and interests. Those who want to relax by the pool or on the beach with a cocktail in hand can easily do that. Family members with a penchant for adventure can go on guided snorkel trips, scuba dive, surf, or hike around the island. Kids Clubs also entertain the little ones with all day activities, allowing the adults to explore and chat among themselves. Resorts in Fiji typically offer cultural activities like weaving, sculpting, and cooking, where families can learn new skills together.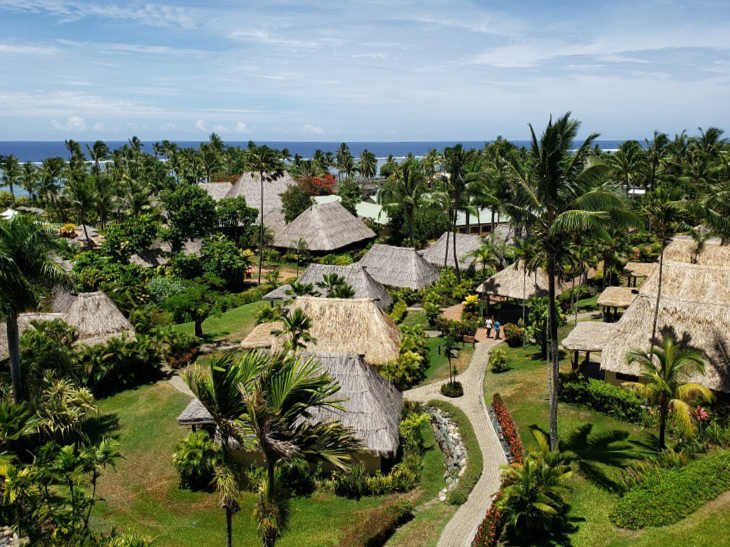 Many of the larger resorts on Viti Levu, especially along the Coral Coast, offer a service to shuttle guests from one side of the property to the other. Meals are often hearty portions, and if you're lucky they'll be accompanied by a music or a dance performance. Because Fiji caters to multigenerational groups, it is easy to find a resort that will make the whole family happy.
Some top resort recommendations include the Outrigger Fiji Beach Resort, InterContinental Fiji Golf Resort & Spa, the Shangri-La Fiji, or Volivoli Dive Resort. Chantae from Tropical Go
Multigenerational Travel to Antarctica
My goal was to visit all seven continents before I turned 30, even if it meant doing it alone. However, I didn't have to do it alone because my dad offered to join me! Traveling to Antarctica with my dad was one of the best decisions I've ever made. Exploring the untapped nature of the ice continent was a dream come true.
To travel to Antarctica you need to have your primary care physician complete a physical and sign off on your trip. Typically, you reach Antarctica by cruise ship leaving from Buenos Aires or Ushuaia, Argentina. Crossing the Drake Passage can be treacherous, so don't be afraid to take seasickness medication!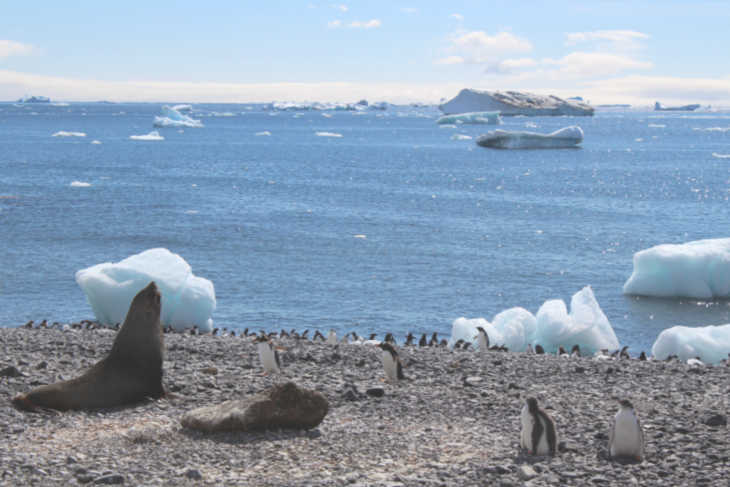 Antarctica was surprisingly accessible for people from all walks of life. Considering most retirees travel here, the staff of the ship made sure to find easy landing zones and could help you in and out of the zodiac boats.
There are plenty of things to do in Antarctica – most of which are not overly physically demanding. Staff marked safe areas to hike, but you could hike as much or as little as you wanted. Kayaking is a peaceful way to see animals in the water and a fresh perspective of the land. Camping didn't provide the most restful sleep, but I won't forget this trip anytime soon! Pam of Directionally Challenged Traveler
Multigenerational Trip Ideas in Africa
Cape Town, Africa
Cape Town is an amazing city with plenty of things to do for travelers of different ages. Also known as 'The Mother City' Cape Town is located in the southern point of Africa. It's the second largest city in South Africa and one the most popular tourist destinations in the country.
It's easy to reach Cape Town from any big city in the world; many international flights land daily at Cape Town International Airport. The best areas in the city to stay for a family are V&A Waterfront and Sea Point. From there it's easy to access the main city attractions, restaurants and shops.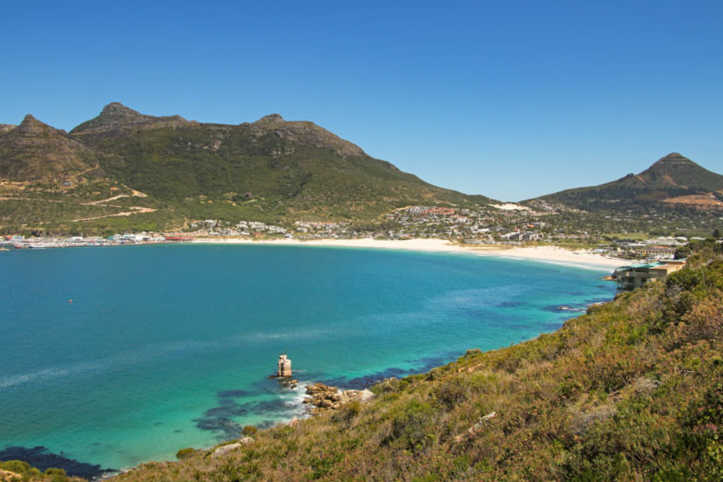 There are many activities in Cape Town, but getting to the top of Table Mountain is a must-do. For younger family members tackling one of the challenging walking trails up the mountain is highly recommended. For the older generation taking a cable car to the top is a much better option. The ride to the top takes only 5 minutes compared to one hour walking.
Driving around the Cape Peninsula is another great activity the whole family will enjoy. The road runs along the beautiful Atlantic coast and offers spectacular views. Children will love watching cute African penguins at Boulders Beach and playful Cape Fur seals at Hout Bay harbour. For adults wine tasting in Constantia is a great way to spend an afternoon. Many wine farms have restaurants with kids menus and a playground where the little ones can play while adults taste local wines. Don't miss these other places in Western Cape to visit.
Watching the sunrise at V&A Waterfront from a sailing boat is definitely something every family member will enjoy. Campbell & Alya of Stingy Nomads
Morocco
People of all ages can enjoy the amazing culture, food, and attractions of Morocco, and make memories to last a life time. We recommend taking a National Geographic with G Adventures Morocco tour which provides a tour, lodging, meals, and transportation for families. Kids will love everything from sand boarding in the Sahara to exploring movie sets and the local markets. Parents and grandparents can enjoy learning about Morocco's history, eating delicious meals, and spending some afternoons by the pool. It's a fabulous adventure all ages can enjoy. Kirsten of Kids Are A Trip
Zanzibar
Africa is a great destination for multigeneration families! A safari in East Africa followed by a few days at the beach on the Indian Ocean would be a great way to spend some family time. Both kids and adults alike would love the experience of seeing animals in the vast savannahs of Serengeti. We saw the great migration of the wildebeests and many baby giraffes and elephants during our safari in Kenya and Tanzania.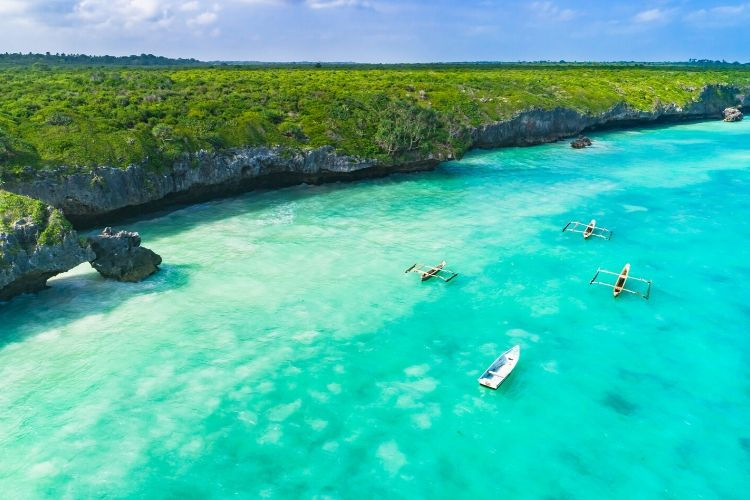 Zanzibar is perfect for a few days to recover from the safaris. Located on the coast, it is a short plane ride away. The island offers unique experiences and there are some great things to do on Zanzibar. For ocean lovers, there is fantastic snorkeling, kite surfing, sunset cruises in traditional boats, a giant turtle sanctuary and an abundance of colorful sea life and a very secret beach which is listed as one eight secret beaches in the world.
Stone Town in Zanzibar is a blend of Arabic and African cultural influences. Once an important trading hub along the east coast of Africa, today, it is filled with rich aromas of spices, perfumes, local handicrafts and homes with unique carved doors. Priya of Outside Suburbia
Multigenerational Trip Ideas in Central America
Costa Rica
Costa Rica is an awesome destination for traveling with grandparents. Families can have action packed adventures or enjoy simpler pleasures like relaxing on a beach or soaking in hot springs. Read our multigenerational family trip to Costa Rica guide to help plan your adventure.
Multigenerational Trip Ideas in Mexico
Cabo San Lucas
Located at the tip of the Baja Peninsula in Mexico, Cabo offers an awesome vacation for all ages. Cabo is two different towns, Los Cabos and Cabo San Lucas. Los Cabos is known for its calm vibe, while Cabo San Lucas tends to have most of the nightlife.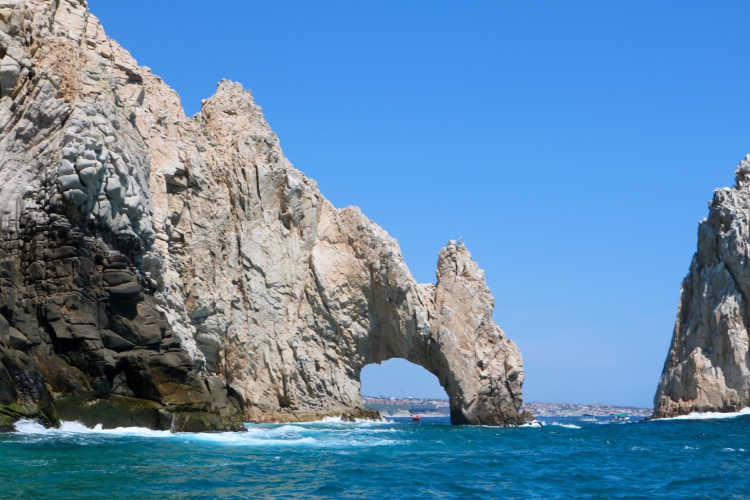 Families can choose from an endless number of resort properties, knowing that each one will have unique activities for everyone from toddlers to grandparents. From pool volleyball, to spa time, to nightly shows, everyone will find something fun. Some of our favorite family resorts in Cabo include: Hyatt Ziva Los Cabos, The Residences at Hacienda Encantada, Paradisus and Las Ventanas.
Those looking for adventure off property should consider a sunset cruise to El Arco (the stone arch at the tip of Cabo) or booking one of the many tours offered nearby. Here are some tours we recommend: 4 x 4 ATV tour, downtown Cabo food tour, or even a snorkeling/paddle boarding adventure. Whatever your family likes, they are sure to find plenty of things to do in Cabo. Kirsten of Kids Are A Trip
Another idea to consider is a Puerto Vallarta family vacation.
Multigenerational Family Vacation in South America
Peru
Adventurous travelers will want to read our Peru multigenerational family vacation guide, with everything you need to know about visiting this gorgeous country. This is one vacation active families will love.